118 More OFWS Return from Saudi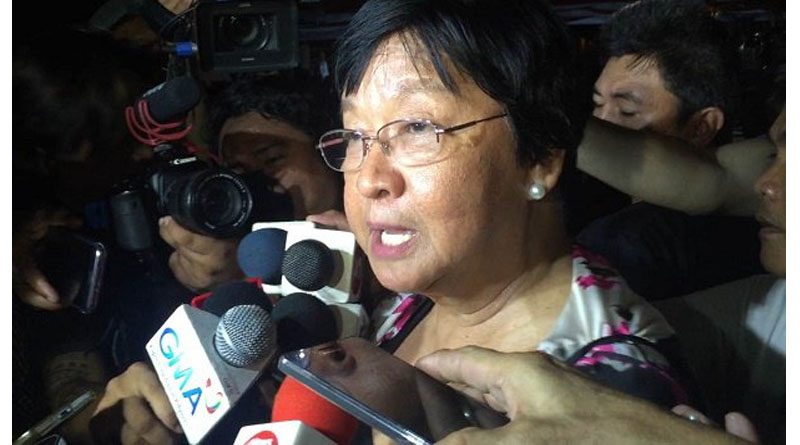 Social Welfare Secretary Judy Taguiwalo MARC JAYSON CAYABYAB/INQUIRER.net
@inquirerdotnet
Philippine Daily Inquirer
A TOTAL of 118 more overseas Filipino workers returned home from Saudi Arabia on Sunday.
Social Welfare Secretary Judy Taguiwalo said some of the OFWs were initially against coming home, preferring to remain and look for another job rather than return empty-handed.
She said the 118  from Saudi Oger Takashussi camp left there on Sunday at 1:10 a.m. on Saudia Airlines  and were expected to arrive in Manila at 4:10 p.m.
Social Welfare Undersecretary Vilma Cabrera and team leader Perlita Panganiban, who were part of a government mission deployed last month, said they had to convince 37 of the OFWs to come home since they were adamantly against returning.
The DSWD said in Riyadh, where 3,039 OFWs are camped out, that 1,1677 wanted to come home while 1,300 said they wanted to stay, while 62 wanted to try their luck in other cities in Saudi Arabia.
The DSWD also found a significant number of undocumented women and distressed OFWs in other areas in Saudi Arabia requesting assistance. Dona Z. Pazzibugan
(Source: Inquirer.net)