Arrangements Being Finalized to Open Labor Courts, Circuits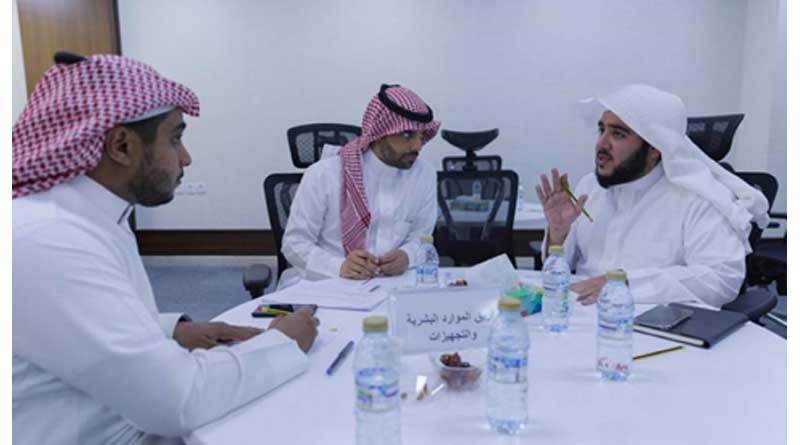 Members of an executive team of the ministries of justice and labor and social development busy giving final touches to arrangements to open labor courts and circuits. — SPA
Saudi Gazette report
Riyadh — The ministries of justice and labor and social development are finalizing arrangements to open labor courts and circuits.
A joint executive team of the two ministries has been formed to complete the final arrangements for the transfer of the jurisdiction to look into labor cases to general courts. The team will look into providing technological, organizational, judicial and administrative requirements for opening labor courts and circuits.
It will also specify and create performance indices to ensure a smooth workflow between the two ministries. The indices will be revised periodically.
The Ministry of Justice is training its staff through a special training program for labor judges in preparation for them to join the new labor courts. The training focuses on the Shariah, organizational, skill development and administrative aspects.
A few days ago the Ministry of Justice announced that it will open seven fully digitized labor courts in seven cities early next year.
Minister of Justice Waleed Al-Samaani said these fully digitized and paperless courts will speed up the legal process and save clients time. The fully digitized labor courts will be opened in Riyadh, Makkah, Jeddah, Abha, Dammam, Buraidah and Madinah.
These courts will be in addition to 27 labor support offices in other cities and nine specialized labor offices inside appeal courts across the Kingdom.
(Source: saudigazette.com.sa)