Batanes Needs Help after Being Battered by 'Ferdie'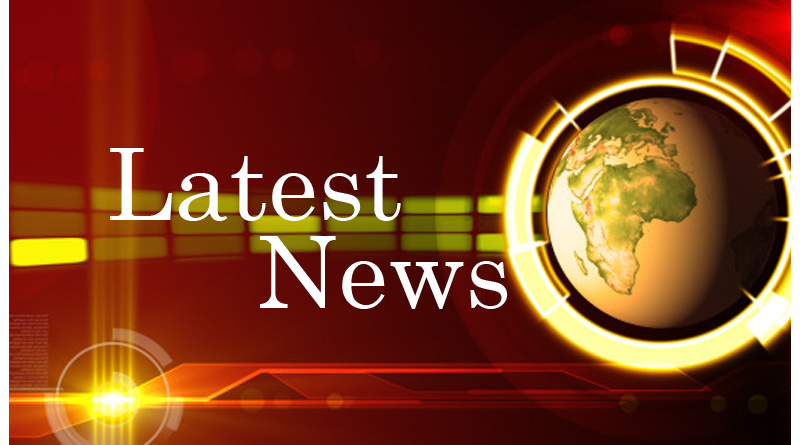 By Charina Clarisse L. Echaluce And Ellalyn  B. De Vera
Clueless about where her family is seeking refuge after typhoon "Ferdie" ruined her hometown Kayvaluganan  in Basco, Batanes, Ivatan Annaleah Roberto said she could only wish that help from government is underway for the affected residents, her family included. Communication lines are down which adds to the anxiety of not knowing how her loved ones are faring since the storm battered the province Tuesday.
"Makasarili na kung makasarili pero sana help is coming… Puro droga kasi ngayon. Sana kahit saglit lang mapansin naman kami. Sana po makapag-abot ng tulong sa Batanes very soon kasi they really need immediate help," Roberto told Manila Bulletin in an exclusive interview yesterday.
Roberto, 22 who is currently based in Baguio City, said he has been trying to reach her family since she heard the news about the typhoon but to no avail.
"Personally, wala pa akong update sa pamilya ko. All I know right now is that they need help. Cellphones dun wala nang silbi dahil wala na raw kuryente. Saan pa kami kakapit?" she said.
Roberto gets a little comfort in the thought that no casualty has been recorded in their town, so far.
State of Calamity
The provincial government of Batanes has declared a state of calamity due to the damage brought by typhoon "Ferdie." Officials of the Office of Civil Defense (OCD) in the region estimate the damage to agricultural at P37 million.
They have yet to assess the extent of damage to infrastructure but post-typhoon inspections have shown damaged government buildings and churches, destroyed houses and fallen electrical lines.
OCD regional director Norma Talosig has estimated that power supply will be restored in two to three weeks' time.
Batanes residents are pleading for potable drinking water, food, generating sets, water pumps, transformers, galvanized iron for damaged roofs and construction materials, Talosig added.
Ready for airlift
The Department of Social Welfare and Development (DSWD) said they are ready with their relief assistance to affected families but are only waiting for good weather to prevail and a go signal from the Philippine Air Force to airlift the goods to affected areas.
DSWD Secretary Judy Taguiwalo is hoping that the relief goods would be airlifted by C130 to Batanes today, September 18.
The shipment includes 20,000 pieces of ready-to-eat brown rice bars, 800 family food packs, 5,000 pieces of Malong, 5,000 bottles of water, 3 units of generator from the Office of Civil Defense and DSWD, 40 rolls of ropes, and 30 rolls of laminated sacks.
These goods have been at the Villamor Airbase since September 14.
The Rapid Emergency Telecommunications Team, and the Rapid Damage and Needs Analysis Team from Region 2 (Cagayan Valley) are also on standby in case the Air Force gives the green light to take off.
As of 6 a.m. Saturday, 2,710 families (10,344 persons) from Regions 1 (Ilocos Region) and 2 have been displaced by  "Ferdie" of whom 20 families (151 persons) are still inside three evacuation centers in Basco, Batanes while 2,651 families (10,063 persons) are  temporarily sheltered in their relatives' and friends' houses.
Aside from the relief supplies that will be airlifted, the DSWD-Field Office in Region 2 has initially provided 110 sacks of rice, 46 boxes of meatloaf, 56 boxes of sausage and 21 boxes of sardines to the affected families in Basco, Batanes.
Thirty sacks of rice were also set aside for Ivana, Batanes, and 30 sacks of rice for Uyugan, Batanes.
There are still 50 sacks of rice at the Provincial Social Welfare Office of Batanes for additional allocation to the affected municipalities.
Update from friends
Roberto said she gets her hometown updates from her friends and batch mates who were lucky enough to talk to their families amid poor signal.
"Sa layo ng lugar namin sa kabihasnan. Para makakuha lang kami ng simpleng update mula sa kanila ay kailangan pa nilang pumunta sa Southern part ng Batanes which is Ivana and Uyugan. At napakadelikado ng daan para lang makakuha ng kapiranggot na signal," she shared.
A friend told Roberto that many houses and schools were damaged by the storm which was near supertyphoon category packing maximum sustained winds of 215 kilometers per hour (kph) and gustiness of up to 250kph. It made landfall in Itbayat, Batanes, early Wednesday morning.  Storm signal No. 4 was raised over the Batanes group of islands.
"Most of the Ivatans there ay nawalan ng bahay dahil sa bagyo. A friend told me na bahay ng auntie ko literal na sira. Kailangan pa nilang sumaklob sa kapitbahay," she said.
"Ang mga eskwelahan na iilan lang meron ang Batanes, winasak din ng bagyo," she added.
Roberto said she was told there is also a shortage in food and water.
"Ang kailangan nila dun ngayon  is tulong, food and water.  Walang supply ng tubig at pagkain. Wala nang mabili daw sa mga tindahan dahil paubusan na.  Ang daming sinasabi ng mga tao na 'Batanes lang iyan, daanan ng bagyo' peron hindi naman sapat na dahilan iyon para 'di kami pansinin," she said. (With a report from PNA
(Source: Mb.com.ph)