Bello Reiterates What OFWs Should Do in Case of Abuse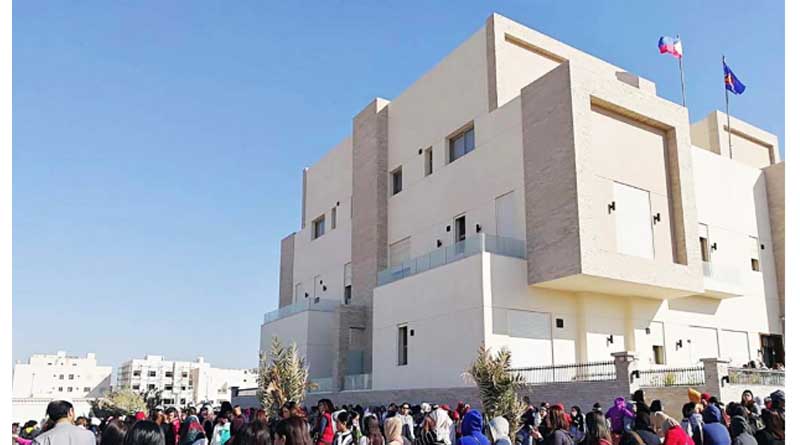 After the murder of Joanna Demafelis and amid the imposition of the deployment ban in Kuwait, Labor Secretary Silvestre Bello III, reiterated the actions that overseas Filipino workers should do in case they become victims of abuse and maltreatment.
According to a survey by the Philippine Statistics Authority in 2015, one in every two Filipino women working abroad are employed as household service workers or service sectors.
The survey said that workers in these sectors have the highest risk of modern slavery, forced labor, deprivation of rights, and sexual and physical abuse from their employers.
However, despite the many reports of abuse, many workers still fly to other countries to make ends meet for their families back home. To make sure that the cases of Demafelis won't happen again, Sec. Bello reminded OFWs on what they should do if their employers lay their hands on them.
"They would have to immediately the report the matter to our POLO in their respective areas. That is the reason why dapat hindi makuha ang mga cellphones nila. In addition, dapat hindi din makuha ang kanilang passports," Bello said during an exclusive interview with The Filipino Times.
After the deployment ban in Kuwait, the Philippine government has been pushing new provisions to further protect OFWs, such as the prohibition of the confiscation of cellphones and passports of OFWs.
"May practice rin kasi na an OFW is transferred from one employer to another so there will be additional provisions in the agreement that the overseas worker should not be transferred to another employer without the written consent of the worker and our labor attaché," he added.
Amid the deployment ban in Kuwait, there are still some OFWs who decided to stay in the Gulf country to work. The Philippine government has urged workers to go home. However, should another OFW in Kuwait experience abuse from their employers, Bello said that it may delay the ongoing deliberations to stop the stop the total deployment ban in the Gulf state.
"This may be another cause to delay whatever plans we have about the possibility of lifting [the deployment ban], because we cannot take any chance of deploying our overseas Filipino workers and not be assured of their safety and protection. It is very important that when we deploy them, we should be very secure that their stay there is properly and effectively protected."
He also said that the recruitment agencies who deploy the workers should look after them.
"We should also remind our deploying agencies to monitor the situations and conditions of their overseas Filipino workers whom they deployed. Dapat kinakausap nila 'yung employer na 'wag niyong abusuhin 'yan. Kapag nag-complain, then paalisin at pauwiin. It will be a reason to cancel the contract and bring the worker home," the labor chief told TFT.
(Source: FilipinoTimes.net)