Civil Defense Teams Inspect Housing Units as Focus Now Shifts to Madinah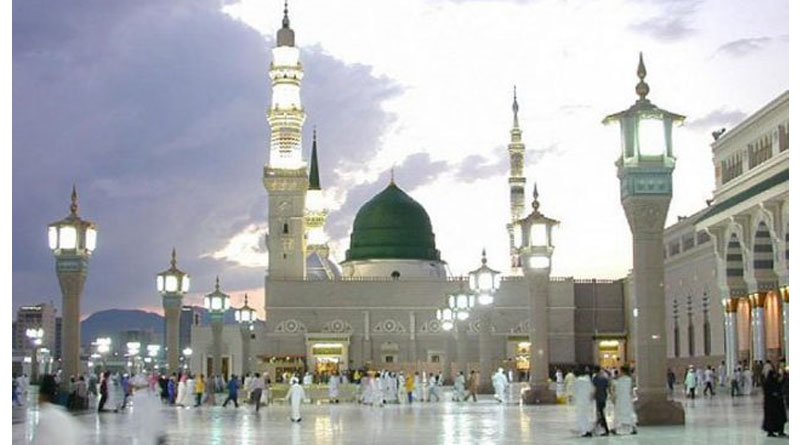 By Badea Abu Al-Naja
MAKKAH — As the annual Haj pilgrimage draws to a close, thousands of Hajis will converge on Madinah to offer obeisance to Prophet Muhammad (peace be upon him) and to pray and supplicate in his mosque.
The Civil Defense has exerted extra efforts to provide the highest safety services to the visitors to the Prophet's Mosque. The directorate organized teams and patrols for safety and preventive supervision and to inspect the safety requirements in all residential and hotel facilities authorized to host pilgrims.
Director of Civil Defense in Madinah Gen. Mansour Al-Juhani said all capabilities have been mobilized in the region to face the risks associated with the growing number of visitors to the Prophet's Mosque.
He said several teams have been tasked with supervising the arrival and stay of the pilgrims. In addition, a scheduled plan has been chalked out to inspect all hotels and residential buildings authorized to house pilgrims in Madinah. The number of such facilities is more than 640, Al-Juhani said.
Civil Defense teams, he said, are ready to intervene in case of emergency situations in the mosque and provide help to visitors who are exposed to any health issues due to overcrowding or exhaustion.
Al-Juhani said several measures have been adopted for the safety of the pilgrims plans including speedy evacuation in case of an emergency. In addition, a number of awareness and preventive programs have been launched to ensure the safety of visitors to the Prophet's Mosque in coordination with the Ministry of Haj and Umrah and the General Presidency for the Affairs of the Two Holy Mosques. These programs include broadcasting messages and distributing a large number of awareness pamphlets in different languages and holding awareness meetings with institutions in charge of Haj.
Al-Juhani appreciated the support from Director General of Civil Defense team Sulaiman Bin Abdullah Al-Amro and said he was keen to provide sufficient manpower, machinery and equipment in the implementation of the emergency plan in an optimal manner.
(Source: SaudiGazette.com.sa)