DACA Recipients Must File for Extension Despite Trump Order, Say Advocates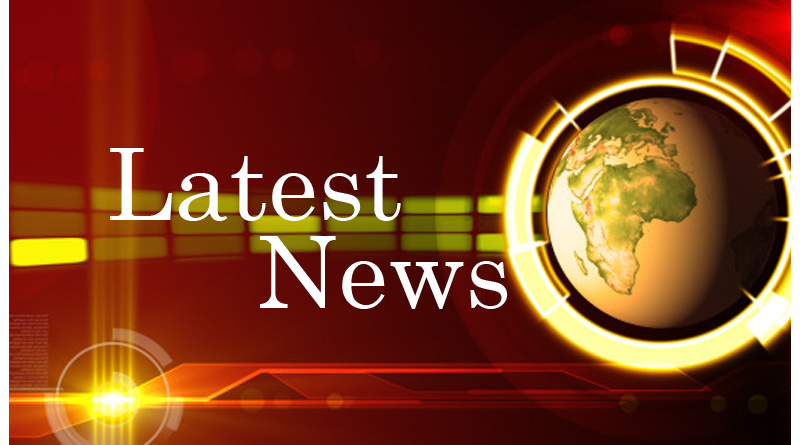 LOS ANGELES — Luis Quiroz, 27, was on a bus on September 5 on the way to school when he saw a tweet from President Donald Trump about his ending the Obama-initiated Deferred Action for Childhood Arrivals (DACA) program. A DACA recipient since 2012, Quiroz was not prepared for the emotional distress that followed.
"Tears gushed from my eyes, and I felt defeated," Quiroz told reporters during a national telephone press call sponsored by the New America Media and Ready California. Quiroz was only six months old when his parents brought him to California from Mexico. "This is the only country I know."
His plight is similar to that of some 10,000 Filipinos in California who have applied for a legal path to citizenship under DACA since President Obama signed the Executive Order five years ago, helping thousands of young immigrants secure DACA status and emerge from the shadows. This statistic was from the U.S. Citizenship and Immigration Services data.
DREAMers
DACA allows certain illegal immigrants who entered the country as minors to receive a renewable two-year period of deferred action from deportation and eligibility for a work permit. Approximately 800,000 such young people (referred to as "Dreamers" after the DREAM Act) were enrolled in the program as of 2017.
A study based on a survey of some 3,000 DACA recipients showed that 91% of them are currently employed with majority of those 25-30 years earning from $36,000 – $41,621 annually.
Tom Wong, Associate Professor of Political Science from UC San Diego, who led the study said 16% of the DACA responders have purchased their first homes; 65% bought their first cars. "As DACA earns, tax revenues increase and economic growth that benefits all Americans. DACA's impact on economic footprint is evident in more property taxes, service and goods taxes."
In collaboration with United We Dream and the National Immigration Law Center, the survey analyzed the economic, employment, educational and societal experiences of DACA recipients. The survey's results also show that at least 72% of the top 25 Fortune 500 companies employ DACA recipients. Some 97% of respondents are currently employed or enrolled in school.
"Our findings could not paint a clearer picture: DACA has been unreservedly good for the U.S. economy," according to Professor Wong.
Good for economic growth
"Previous research has shown that DACA beneficiaries will contribute $460.3 billion to the U.S. gross domestic product over the next decade economic growth that would be lost were DACA to be eliminated," continued Wong.
"I'm nine months away from graduation from college, I have a good job working in an Optometry clinic through the work permit issued under DACA and I obtained a driver's license under the program. I worked so hard to achieve this dream," Quiroz told the press.
Lolita Lledo, associate director of the Pilipino Workers' Center has been working with Filipinos in this city who are seeking redress for unfair wages from employers who are taking advantage of their lack of work permits.
She has clients like Quiroz who were also brought to this country by their parents since childhood as they sought to escape harsh economic conditions in the Philippines. Some of them work as health care providers, a profession that has grown at a fast pace among the Filipino American population in this country.
Impact on care-givers
DACA's phase-out will have an impact on the care givers for home health agencies who had received permission to work under the program. "Now the unscrupulous business owners would be at liberty to pay 'illegal' lower wages to the young care providers because the latter would fear loss of their rights with the looming termination of DACA," said Lledo.
"It is part of our work now to inform DACA recipients that if they have unexpired DACA permit, they can still legally work and are entitled to fair wages, Lledo added."
Ignacia Rodriguez, immigration policy Advocate of the National Immigration Law Center (NILC), said during the press conference that Trump's rescission of DACA violates federal laws. "When government reverses a policy that has created reliance and good faith belief among its constituents, that act becomes unconstitutional.
Rodriguez said 15 states have filed lawsuits to keep DACA in place. The main argument in these lawsuits is that the new Trump order "violates the Constitution's Equal Protection and Due Process clauses, pulling protection out from under U.S. residents who relied on the government's assurances."
Unconstitutional
A letter sent by NILC and its co-counsel to U.S. District Judge Nicholas Garaufis, states that the group intends to assert the argument that the rescission of DACA "is unconstitutionally motivated by anti-Mexican and anti-Latino animus."
Stewart Kwoh, president and executive director of Advancing Justice-LA said California is home to more than 200,000 "DACAmented" immigrants, with the largest group living in the Southern California region. Among the DACA recipients affected by the termination are many Asian and Pacific Islander immigrants. Between 2012 and 2017, Kwoh said over 16,000 Asian immigrants received protection under DACA.
Immigrant advocates including the Immigrant Legal Resource Center (ILRC), NILC and Advancing Justice have issued the following important points that those seeking protection under DACA should heed:
No New DACA applications will be accepted as of September 5, 2012
Current DACA recipients will continue to have their deferred status and work authorization until they expire;
Current DACA recipients whose work authorization expires between September 5, 2017 and March 5, 2018 can renew their work permits, but must submit their renewal applications before October 5, 2017;
No new applications of "advanced parole will be approved, allowing DACA recipients to travel outside of the United States, and current holders of advance parole are not guaranteed admittance to the U.S.
Free assistance
Karin Wong of Advancing Justice-LA said her group's trained staff are offering free renewal assistance to eligible DACA recipients.
Advancing Justice-LA will make announcements later if it could extend financial assistance, based on economic situations, in terms of the $495 application fees to renew DACA.
Lledo said there is limited fund available in terms of PWC's "Paluwagan" Program (short term loan) for the renewal fees.
Odette Keely, moderator of the New America Media press conference, provided the following resources to assist anyone with questions about DACA: www.immigration advocates.org; www.ready-california.org.
(Source: Inquirer.net)