Decision to Cut Qatar Ties in Line with International Law: Saudi Arabia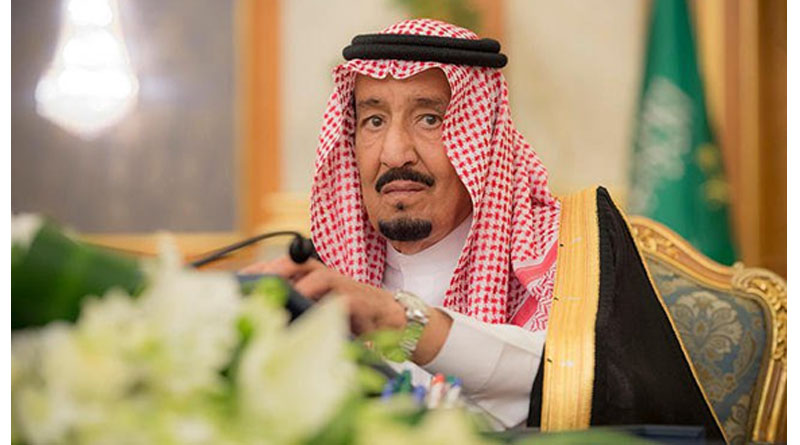 Image Caption: King Salman chairing the cabinet meeting on Monday in Jeddah. (SPA)
The Saudi Cabinet on Monday reiterated that the decision to sever diplomatic and consular ties with Qatar is in line with the Kingdom's sovereign rights guaranteed by international law. It said that the step was taken to protect the Kingdom's national security against the dangers of terrorism and extremism.
The Cabinet in its weekly meeting chaired by King Salman affirmed that Saudi Arabia took this decision due to the grave violations committed by Qatari authorities — overtly and covertly — throughout the previous years, aiming to strike a wedge in the Saudi domestic ranks.
The Cabinet added that Doha instigated people to disobey the state and breach Saudi sovereignty by securing safe havens for numerous terrorist and sectarian groups trying to undermine the region's stabilitiy.
The Cabinet confirmed that the Kingdom will remain supportive of the Qatari people and their security and stability regardless of the hostile acts committed by the authorities in Doha.
(Source: ArabNews.com)