Doha Policies are a Threat to GCC Security, Says Bahrain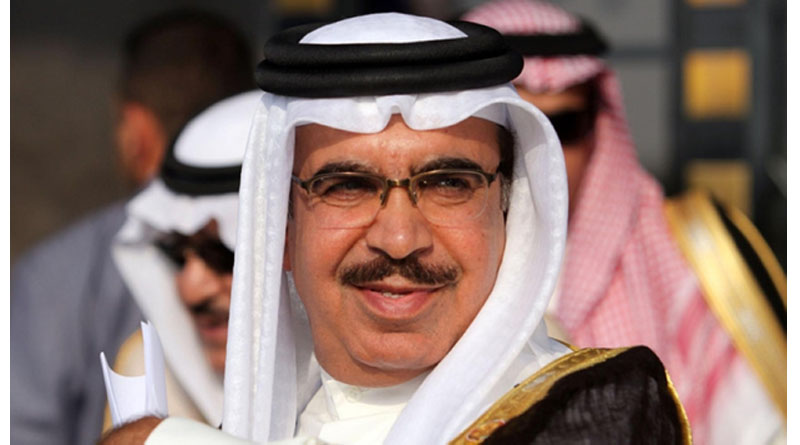 Image Caption: Sheikh Rashid Bin Abdullah Al-Khalifa, minister of interior of Bahrain.
MANAMA — Bahrain's Minister of Interior has stressed that Qatar's policies endanger the security of the Gulf Cooperation Council (GCC).
In an interview with the pan-Arab Asharq Al-Awsat newspaper published on Monday, Sheikh Rashid Bin Abdullah Al-Khalifa affirmed that the threats come from Doha's policy of giving safe haven to terrorist and extremist groups.
He added that Qatar is "still meddling" in Bahrain's internal affairs and that this is done through exporting terrorist and extremist ideologies to the kingdom.
Sheikh Rashid added that Qatar also has naturalized a number of Bahraini families, affecting Bahrain's social security; it has prevented the export of gas to Manama, forcing Bahrain to import it from Russia although Qatar exports it to different countries around the world; and it also disrupted the construction of a bridge between Bahrain and Qatar by not providing its share of the Gulf support program like its GCC counterparts.
On the Iranian interventions in Bahrain's internal affairs, Khalifa said that the most important forms of the Iranian intervention in his country's affairs are exporting extremist ideology, smuggling of weapons and explosives, spreading explosives-manufacturing technology and training Bahraini nationals to use weapons, explosives and field skills in order to support terrorism in Bahrain.
He noted that terrorist operations are managed by people who have fled and are present in Iran, confirming that his country has strengthened security capabilities in various aspects to face such challenges.
These interventions include the hostile statements made by Iranian officials at all levels.
"Iranian satellite channels and media have been working around the clock to spread hatred, malicious rumors and distort facts to serve their agenda in the region," he said.
Bahrain is part of an Arab anti-terror quartet, including Saudi Arabia, the UAE and Egypt, that have cut off ties with Doha for two months, alleging that Qatar has supported extremist groups in the region. Qatar has denied the accusations. — Agencies
(Source: SaudiGazette.com.sa)