DOLE Warns Filipinos Against Illegal Recruiters in Macau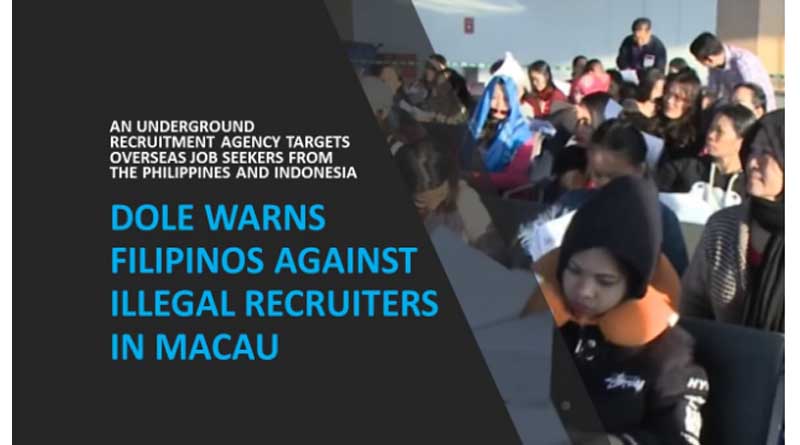 The Department of Labor and Employment (DOLE) issued a warning to Filipino tourists and overseas workers in Macau on illegal recruiters offering jobs in mainland China, following a case of a household service worker defrauded by fellow Filipino.
The victim, who entered and worked as HSW in Macau on a tourist visa, was allegedly offered by one Pia Ciabaca the same job in Beijing with a monthly salary of RMB 7,500. But when she started working in mainland China, she did not receive salary and her passport and cell phone were confiscated.
The victim was endorsed to the Department of Foreign Affairs.
DOLE stated Ciabacal and other Filipinos allegedly work for a Chinese recruiter known only as "Fancy," who allegedly owns an establishment called MMC Enterprises at Beleno Shop, Red Market in Macau, according to a GMA News report.
MMC Enterprises acts as a front for agents, many of them have Filipino partners, to operate as an underground recruitment agency targeting overseas job seekers from the Philippines and Indonesia.
The authorities remind overseas contract workers that recruitment through third-party means is illegal.
Only recruitment agencies licensed by the Philippine Overseas Employment Administration are allowed by the Philippine government to issue job offers from abroad.
(Source: FilipinoTimes.net)