Duterte Banks on OFWs as Gov't Partners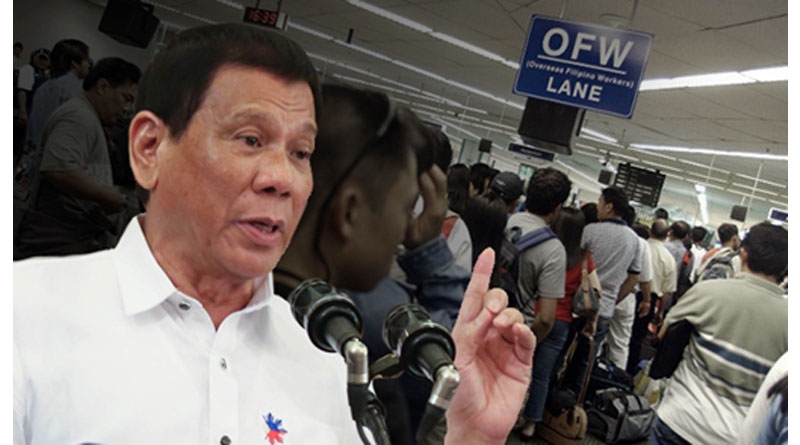 President Rodrigo Roa Duterte on Dec. 5 expressed confidence that he can count on overseas Filipino workers (OFWs) to be partners of government in providing a comfortable life to Filipinos.
He urged OFWs to work hand in hand with the government in the endeavor to provide a more prosperous and comfortable life for their family and for the future generations of Filipinos.
"By working together, we shall build a Philippines where opportunities abound and citizens are empowered to realize their aspirations," he said.
In an event in Malacanang, the President also discussed the measures he implemented to improve the plight of Filipinos working abroad.
"Well, of course ngayon, the first thing that I really did was to order o hintuin itong tanim bala. Let's start with this, small things," he said, referring to the alleged bullet-planting scheme in airports.
President Duterte said he also prohibited the Bureau of Customs and the Bureau of Immigration "from tinkering into your things."
"I hope pag-uwi ninyo ngayon wala na 'yung abli-abli na kung ano-ano ang kukunin nila," he said.
SOURCE: PNA
Photo credit: Rappler
(Source: FilipinoTimes.net)