E-Cigarette Smokers in Dubai Malls to be Slapped with Dh2,000 Fine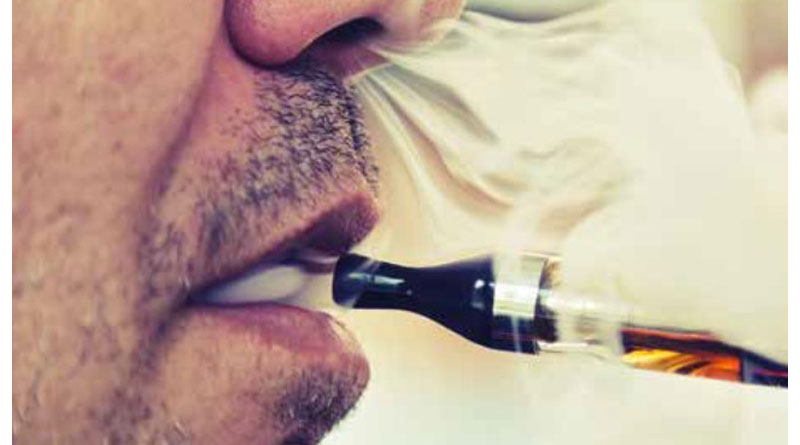 The Dubai Municipality has warned residents and tourists who smoke e-cigarettes in the entrances of shopping malls.
A ban on smoking in all public places had already been in place since 2009 and this includes vapes and e-cigarettes as well as more traditional tobacco products such as cigarettes and pipes.
Anyone caught using an e-cigarette either inside or near the entrance of a shopping mall in Dubai will be subject to a Dh2,000 fine.
Mall security officers will also have the right to report repeat offenders to the police.
The Municipality will be taking action against any shops found to be selling e-cigarettes as they are in direct violation of UAE federal law.
This practice is completely illegal in the UAE, as all the other types of vapour products. If residents and expats break the law for the second time for peddling e-cigarettes, they may be slapped with a hefty Dh500,000 fine.
Travelers to the UAE can have their vaping devices and e-liquid seized at airports too.
In May, Dubai Municipality seized and destroyed a large quantity of e-cigarettes and e-shishas confiscated from two shops in Freij Al Murar area. The vapes were sold at specialized tobacco outlets and smoking accessories, including flavored liquid tobacco used in e-cigarettes and e-shishas.
A UAE private doctor who has worked closely in the Ministry of Health's anti-tobacco campaigns explained why the ministry would never allow the legal sale of e-cigarettes, saying, "The main reason why the UAE wants to support the tough stand taken by the World Health Organization (WHO) against ENDS (Electronic Nicotine Delivery Systems) is because it's highly possible for a newcomer or a youngster to take up smoking.
(Source: FilipinoTimes.net)