Filipino Flight Attendant Wins Survivor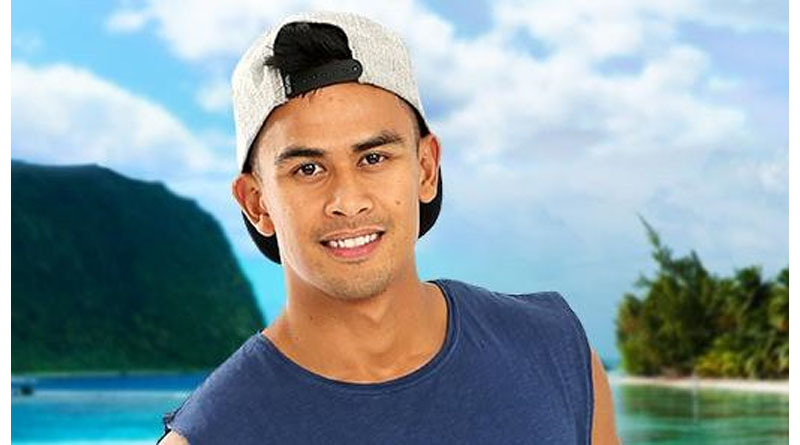 Plus: Alisah Bonaobra fights for her spot on The X Factor UK, while Filipino films compete in international festivals.
Jericho Malabonga, a 25-year-old Filipino flight attendant, emerged as the winner of Australian Survivor, the television series based on the international reality game show franchise featuring contestants marooned on a remote island.
After 55 days of competition in the Samoan island of Upolu, Malabonga beat 23 other castaways to win the grand prize of AUD$500,000 (Dh1.4 million).
Malabonga moved to Australia three years ago, working as a cabin cleaner for Jetstar Airways. After working his way up the ranks, he is currently a flight attendant for Qantas Airways.
A fan of the Survivor series, Malabonga tried out for the show and took a break from his job to film the television programme for two months.
"It's been my childhood dream to play the game," he said.
After a live final that aired in Australia on Tuesday, Malabonga told The Daily Telegraph that he has decided to keep his flight attendant job.
"I'm not going to let this massive thing affect my job. I worked really hard for my job — before I was even a flight attendant, I was cleaning toilets," he said. "And before I was a cabin cleaner, I was in catering in the kitchen among conveyor belts, doing repetitive work in hair nets. I worked for it. I don't think I would let this prize money change something I worked really hard for."
Malabonga added he has yet to figure out what to do with his prize money. "I think the most expensive thing I've ever bought in my entire life is a GoPro camera and that was like $400," he said. "I'm still pinching myself."
Alisah Bonaobra fights for her spot on The X Factor UK
Filipino contestant Alisah Bonaobra survived another stage of competition on this week's episodes of the reality singing programme The X Factor UK.
In a round dubbed the six-chair challenge, the four judges had to choose six singers each from the remaining 60 contenders. The show's panel features Nicole Scherzinger, Simon Cowell, Louis Walsh and Sharon Osbourne, who is mentoring the female contestants this season.
During her performance, Bonaobra covered Celine Dion's All By Myself, receiving a standing ovation from Scherzinger, Walsh and the live audience. Osbourne was also pleased, selecting Bonaobra to join her team of six.
Later, however, Osbourne decided to give Bonaobra's spot to contestant Grace Davies, who impressed the judges with an original composition. While Osbourne thought that Bonaobra was vocally talented, she found the 22-year-old's repertoire "dated — like a cabaret singer".
Eliminated from the competition, Bonaobra walked off the stage in tears.
Shocked with Osbourne's decision, the live audience started chanting Bonaobra's name. Cowell even stormed off the set to protest the elimination. "Seriously, no — you can't do that. Bring her back," Cowell told Osbourne.
The crowd then continued to chant for Bonaobra's return, jeering Osbourne as she attempted to move on to the next contestants.
Succumbing to the audience, Osbourne proposed an a capella sing-off between Bonaobra and two other contestants — Scarlett Lee and Rai-Elle Williams — to determine who will be eliminated from the show.
For her performance, Bonaobra covered Jessie J's Bang Bang, surprising Osbourne with her contemporary song choice and rapping skills. "Where were you hiding that?" Osbourne asked her.
Osbourne selected Bonaobra and Williams to continue on in the competition, sending Lee home.
Bonaobra previously appeared on The Voice of the Philippines in 2015, finishing as the competition's runner-up. During her audition last month, Bonaobra said she and her mother flew to London with the financial assistance of a family friend from back home. One of eight children, Bonaobra helps her family through her singing career. Her parents work as sidewalk food vendors in Manila.
Filipino films compete in international festivals
Filipino director Sheron Dayoc's latest feature film, Women of the Weeping River, is screening in this week's Festival du Nouveau Cinéma, held in Montreal, Canada until October 15.
Featuring an ensemble cast of non-actors belonging to a Muslim community in the Southern Philippine region of Mindanao, the film chronicles land disputes between multiple generations of two families.
Dayoc's film also screened at the War on Screen International Film Festival, held in Châlons-en-Champagne, France from October 4 to 7.
Meanwhile, Shallah Montero's Papa's Shadows screened at last week's Slemani International Film Festival, held in southern Kurdistan. The short film centres on a young girl dealing with the passing of her father.
"My true goal is for more people, from different places and from all walks of life, to watch my film," Montero told the Philippine Daily Inquirer. "I hope it speaks to the people in that region, especially those who have experienced loss. Despite different cultures, human emotion is what we have in common."
(Source: TheNational.ae)