Filipinos Have Off-The-Hook PH Independence Day Festivities in SF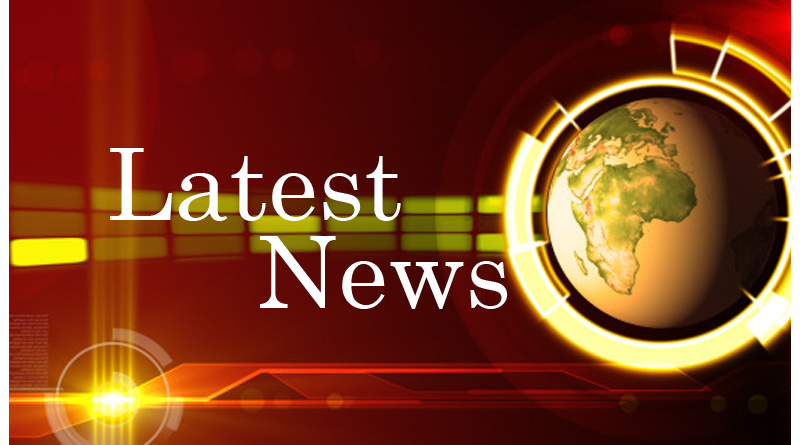 WATCH: Kalayaan SF PH Independence Day festivities in San Francisco. VIC VALBUENA BARENG
SAN FRANCISCO — Filipinos beamed with pride as they trooped to join compatriots for the celebration at Union Square, right in the highly visible commercial center of this city, on Father's Day.
As they did each Philippine Independence Day, Filipino families and groups of friends, mostly from Bay Area cities, packed the venue that featured booths showcasing Filipino culture and heritage through products, services and food. They were entertained by exhibitions of Filipino martial arts, performances by different Filipino dance troupes as well musical talents.
To San Francisco Philippine Consulate-General Henry Bensurto Jr. the whole of June is the month to celebrate Philippine Independence Day and reflect the power and magnitude of the Filipino population in the Bay Area.
"We cannot contain our celebration in one single event that we have to celebrate it month-long. Mayor Edwin Lee remarked that only in the case of Philippine Independence Day is City Hall willing to lower the flag of the Warriors and give way to the Philippine flag," Bensurto reported.
Bensurto was also invited to raise the Filipino flag in other various city halls of Northern California including that of San Jose, Daly City, Milpitas and at the State Assembly of California in Sacramento.
"This is indicative of the number of Filipinos here. We want especially the young generation to feel what our ancestors felt about their country, their heritage, their culture. This is what we are trying to do—to reach out to the current generation because we don't want our culture to disappear in the future," Bensurto explained.
For his sixth straight year, young businessman Radi Calalang chaired the Kalayaan festivities. "We are hoping that this will serve as an example to Filipino communities not just in U.S., but also all over the world because we have been very quiet in comparison to ethnic groups around the world," noted Calalang. "We are the largest Asian community in California, but we are among the quietest and underrepresented politically and culturally, and we are going to change that."
The 2017 Kalayaan SF celebration opened Friday night with a well-attended Gala Reception, Rigodon de Honor and main feature of the night, the Musical Concert of Ryan Cayabyab together with the Ryan Cayabyab Singers at the Marines Memorial Theater.
Cayabyab and his singers also were the main onstage performers at the festivities in Union Square, giving Filipinos who failed to attend the Friday night gala a chance to see and hear topnotch musical performances that Filipinos can be truly proud of. Cayabyab recalled that his first job was as a pianist for a bank choir when he was barely 15 years old, to pay his way to college.
Bensurto hailed Cayabyab as a world-class artist and future Philippine Hall of Famer and National Artist. He praised the Maestro and his singers for "providing that outstanding entertainment. Ryan Cayabyab brings Filipino heritage right there at the pedestal of the world, at center stage, and his Tagalog songs are so universally appealing. He was also able to show how capable Filipinos are."
The Ryan Cayabyab Singers are also scheduled to perform in Los Angeles on June 25, San Diego on July 2, and Las Vegas on July 7.
The 2017 Kalayaan SF Bayani awardees were also presented at the event in Union Square.
Awardees for this year included:
Dr. Ben de Lumen,Bayani ng Bayan sa Larangan ng Agham, UC Berkeley Professor Emeritus; he discovered the anti-cancer soybean peptide lermed lunas, from the word lunas which is to cure;
Bernadette Borja-Sy, Bayani sa Larangan ng Panlipunang Paglilingkod, current executive director of the Bayanihan Community Center and the Filipino American Development Foundation (FADF) both of which she co-founded in 1997 with her father, the late Dr. Mario Borja;
Eloise Scott, Bayani sa Larangan ng Pampamayanang Paglilingkod, well-known for her untiring commitment to social and civic activities in the East Bay; she is a board director of several nonprofit organizations, an organizer and block captain of the College Park Neighborhood Watch Program;
Lupita Aquino-Kashiwahara, Bayani sa Larangan ng Sining; and Atty. Lou Tancinco, Bayani ng Bayan sa Larangan ng Paglilingkod sa mga Beterano.
In an interview, multi-awarded television and movie director Aquino-Kashiwahara revealed that she was surprised because it was community involvement that she has been busy with in San Francisco for over 30 years now.
"And when they mentioned that it was for Sining (Arts), I blurted that my movie 'Minsan May Isang Gamu-gamo' was done decades ago and is thus old. Nevertheless, it was refreshing because it indicated that my work has not been forgotten. It was the first woman director's award. So that was very important historically for us (women) and the movies. We are here in San Francisco and (when) that is mentioned that is beautiful," Aquino Kashiwahara shared.
"I was eased out of television during Martial Law. I was not allowed to go to the TV control room. So, I ventured into the movies where I also was successful. But actually, I started off in television. 'Balintataw' won an anthology series award for Channel 5 at that time when I handled so many television shows — five or more in a week. Television started in the Philippines in 1953. We were the first graduates of television that is why we are sort of pioneers of television," Aquino-Kashiwahara recalled.
Asked how she wanted to be remembered, she disclosed that she wants to be remembered as the first woman director who won the best director award in a macho world of TV and movie industry.
For her part, Tancinco said she was truly honored to be recognized as a Hero and offered her award to the thousands of Filipino veterans who sacrificed and risked their lives for freedom and democracy.
"The story of our Filipino WWII veterans is unique to our community and it has become our responsibility to spread the word and advocate for what is just and right for them and their families," Tancinco reminded.
"I am happy to be able to give my share of the history by advocating for their veterans equity compensation, the parole program for their children and the Congressional Gold medal. I am truly grateful. "
(Source: Inquirer.net)