Garuda Indonesia Bans Samsung Galaxy Note7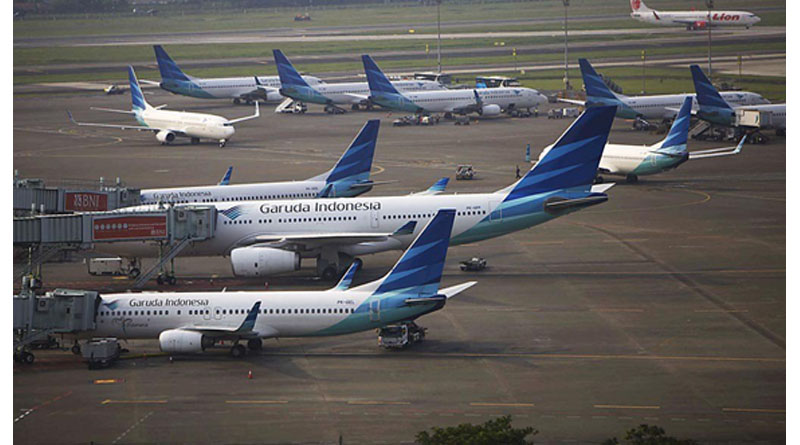 Image Caption: Garuda airplanes are seen at the Soekarno-Hatta International Airport in Tangerang, Banten, in this file photo.(Kompas/Agus Susanto) 
Jakarta
Garuda Indonesia has officially announced a ban on the use of Samsung Galaxy Note7 on its flights. The ban was announced on Sunday.
The company's corporate communications vice president Benny S. Butarbutar said the move was made to follow up to safety warnings issued by the US Federal Aviation Administration (FAA) on Thursday after the South Korean company recalled its latest version of the Note series last week due to faulty batteries.
"Garuda Indonesia warns all passengers not to activate the phone during flights, not even on airplane mode, or to charge the battery or store it in checked baggage," Benny said in a press release on Sunday.
Written warnings have reportedly been placed at check-in counters in airports where the carrier operates.
A similar ban has been announced by several airlines including Qantas, Jetstar, Virgin Australia and Singapore Airlines. (kes)
(Source: TheJakartaPost.com)