iPhone 7 to Hit UAE Markets on September 16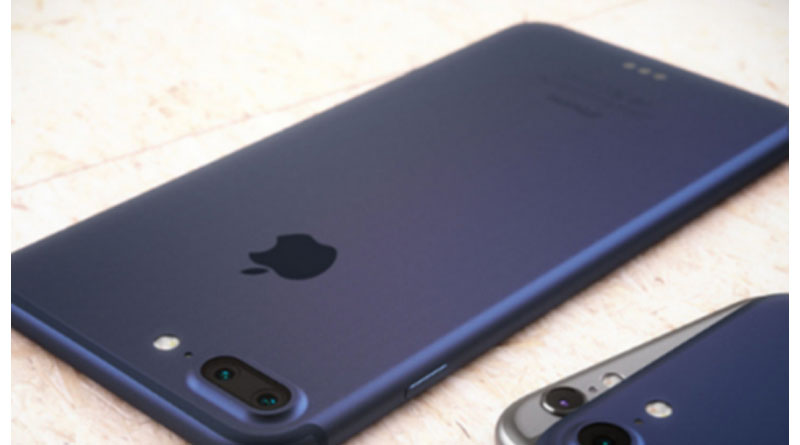 San Francisco: Apple has launched the iPhone 7 with a big focus on the smartphone's redesigned camera, media reports said, adding that the new device will be available on September 16 in the UAE.
The new iPhone 7 Plus will have two camera lenses, one to zoom and another for wide-angle, and the cameras on both phones will be designed to handle low-light situations. It will come in two new colors (Black and Jet Black). The phone will be water and dust resistance and will have a 12 MP sensor and a F1.2 aperture, reported Gulf News.
Another change for the new iPhone, which was introduced by Apple CEO Tim Cook, is the lack of a mini-phone headphone jack. Headphones will now connect with lightning connectors, although a converter will ship with the new iPhone 7, the report said.
Apple is also reportedly focusing on wireless headphones, which include the new Apple wireless Airpods. These new wireless headphones are smart headphones, meaning users will be able to tap the pods to activate iPhone features, such as Apple's digital assistant, Siri.
Apple is promising the longest battery life, providing two hours more battery life than the iPhone 6, said the news portal.
The new iPhone will include a new processor, called A10 Fusion, that is 50 percent faster than the iPhone 6s, the company said. The iPhone 7 will be priced at $649, the same prices as the iPhone 6. The iPhone 7 Plus will cost $749. The phones will come in 32GB, 128GB and 256GB, the report pointed out.
The company also announced its new Series Two Apple Watch. The company has teamed up with companies like Nike and Hermes and the new watch will focus heavily on fitness tracking, specially swimming and running. The new Watch will be water resistant to 50m, reported Gulf News.
(Source: FilipinoTimes.ae)