Manila Pulling Out Welfare Officer from Jeddah Over Complaints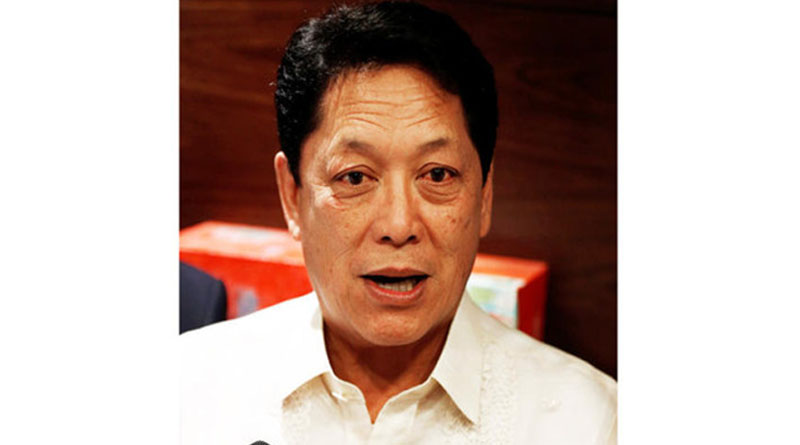 Philippine Secretary of Labour Silvestre Bello speaks to the media in Riyadh, Saudi Arabia, in this August 17, 2016 photo. (REUTERS)
JEDDAH: Philippine Labor Secretary Silvestre Bello said he is pulling out a Filipino welfare officer from the Kingdom for failure to help OFWs in distress.
In an interview Monday on the UNTV live television show "Get It Straight with Daniel Razon," Bello identified the welfare officer as Angel Cruz Jr., assigned with the Philippine Consulate in Jeddah.
"I'm ordering the immediate recall of this officer before he could cause more trouble to our workers," he said in Filipino, after a "stranded" worker complained that Cruz had done nothing to help them when he and his companions sought help from the consulate's welfare office.
Bello said he had also heard a lot of complaints against the welfare officer in his short visit to the Kingdom earlier this month, including "extorting" from workers in distress. Cruz angrily denied the charges, particularly on Bello's suggestion of wrongdoings.
"How could they make this allegation in public without first investigating?" he said in an interview with an ABS-CBN TV news team. Nonetheless, Cruz said he is willing to face investigation to clear his name.
The labor secretary headed a delegation that held talks with Saudi labor officials to help resolve the plight of thousands of Filipino workers who have not received their salaries for months from companies affected the oil price drop, such as Saudi Oger. Before that, the Philippine government had committed to provide an assistance of 20,000 pesos each for affected workers.
During the UNTV interview on Monday, Bello reiterated his earlier statement that the assistance covers all workers from companies in similar situation as Saudi Oger. He urged those who have not yet submitted their names to the Philippine Labor Department to do so.
He said the assistance is addition to what the Saudi government has committed to provide following a directive by Custodian of the Two Holy Mosques King Salman. The king's directive, which applies to affected workers of all nationalities, includes urgent payment by companies of the unpaid salaries of their workers.
(Source: ArabNews.com)