Of births, deaths and the overseas Filipino worker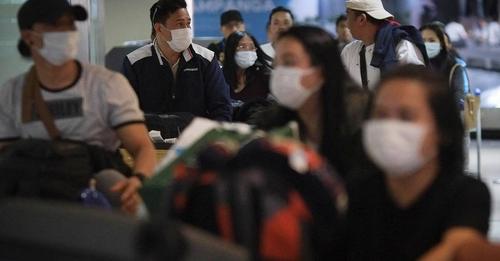 I HAVE just marked the fifth week of "Pinoy Konek," my nightly show at Radyo Singko, 92.3 News FM that runs from Monday to Friday. It is focused on overseas Filipino workers (OFWs) as well as local achievers, with a generous dash of culture, education and the arts.
What are the common concerns of our OFWs, who collectively sent home $32 billion last year, mightily propping up the Philippine economy?

Many are now aware of the value of their money. They do not send remittances indiscriminately anymore, to buy the latest cell phone for their kids, or to appease the drama of old parents. They tell their families and relatives back home that the money being sent home should also be invested. The usual investments are on education for the kids, and also a house and lot, or two. One is the place where they would all live, and the other for rent.

Other OFWs have also told their families back home to start home-based businesses. Cooking and selling food is a hot item, with the piping-hot food still in their vats, laid out on a table covered in a cheerful red tablecloth and hawked right in front of their houses.

They promote their food via online and the old, reliable neighborhood buzz. From breakfast to lunch to dinner, and the various snack times Filipinos have, these "carinderias" pull in the crowds — and the profits. Many Metro Manilans have roots in the provinces, and the lure of good, home-cooked food, sold at low prices, is a siren song for all.
Aside from food, some also do buy-and-sell, offering clothes and small appliances to neighbors and friends on an installment basis. What the tycoons of stores that have now become SM and Robinsons did more than 50 years ago have trickled down to our OFWs.
Some of them are also investment funds, with health and life insurance added for good measure. Financial literacy is now stronger among our OFWs. I still remember one of my friends who managed a multinational corporation in the Middle East. He told me how he admired Filipino workers for their cheeriness and hard work, but why on earth do they all run to the mall and spend it all every payday?
The one-day millionaire syndrome is fast vanishing among them, thank God. In my several live interviews, they sniffed and said they are aware that they only have a limited time working abroad. Saudization is now in place in Saudi Arabia, with more jobs being given to the locals. The clock is ticking, and when one is nearing 60, many of their contracts are no longer renewed. So they need to go home with some cash on hand — and thriving businesses at home — to tide them well into their golden years.
While they have seen the birth of their own businesses, some of them have missed the birth milestones in their families — the birth of a brother or a sister, even the birth of a grandson or a granddaughter for a few of them. And some have also missed the funeral wakes for their parents.
More than once, my interviewees' eyes would moisten, as they recall that they are working hard overseas and sending home money for a parent's medical bills. But because of Covid-19, some of them were unable to come home when the parents became seriously ill, or passed away. They cried on air, and their wails seemed to reach all the way home, to the humble house in Iloilo or the newly renovated one in Ilocos.
Others have also used their present work locations as jumping-off points for emigration to Western countries. The younger ones in Singapore, Hong Kong and the Middle East have set their sights on emigrating to Canada, which still needs more than a million immigrants to populate its vast lands. They like Canada because it is a liberal country, and they could easily petition for their parents after only a few years there as landed immigrants.
How do they deal with homesickness, which comes suddenly with the force of a storm?
Thanks to technology, they can easily pick up the phone and have a Messenger chat with their loved ones. One parent checks on her daughter who is of school age morning, noon and night, just to monitor her and help her with school work, even from afar. The others with more busy schedules find the time to send a message, or a video clip, even memes and jokes. Words and images, then and now, link people across countries and continents.
And they are a hardy lot, oh boy they are! One of them wiped her tears as she recalled how she missed her mother's funeral because Covid-19 prevented her from flying home. She wiped her tears and looked at the camera and bravely said, "At least, I took care of her until her dying day. That is my only consolation in this difficult life."
All lives are hard, but theirs seem harder — living in foreign lands and surviving in another culture, working from dawn to dusk, just to make their families' lives a little bit better, and kinder.
Source: Of births, deaths and the overseas Filipino worker | The Manila Times