PH, Kuwait hold dialogue over migrant workers issues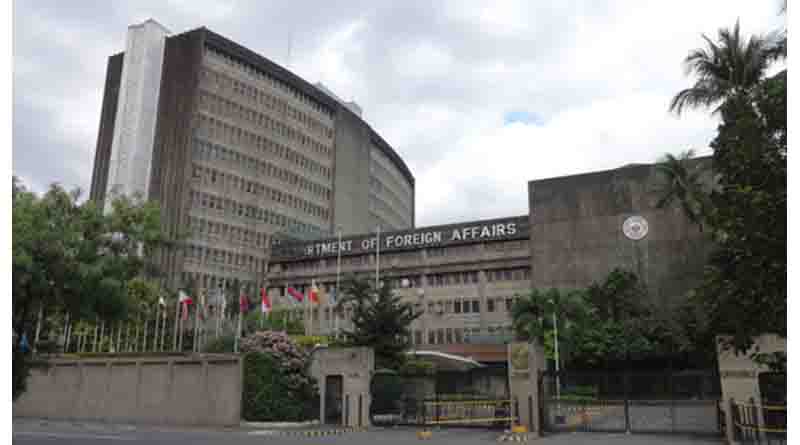 Philippine and Kuwaiti government officials met for two days earlier this week to discuss issues related to the deployment of Filipino household workers to the Middle Eastern country.
The bilateral talks were held at the Ministry of Foreign Affairs in Kuwait on Tuesday and Wednesday, according to the Department of Foreign Affairs (DFA) on Thursday.
The two-day meeting was held amid Kuwait's suspension on the issuance of new visas to Filipinos, citing supposed violations of the Philippines to their agreement regarding migrant workers.
In a statement, the DFA said the Philippines expressed "full respect for Kuwaiti laws and profound appreciation for the hospitality of its government and people to more than 200,000 Filipino workers who consider Kuwait as their second home."
"On issues related to services being rendered to our migrant workers, the delegation explained that all actions taken by the Philippine Embassy and the Philippine Government are solely to ensure the safety and welfare of our own nationals," it added.
The DFA said that under international law and conventions, it is the duty of consular offices to protect their citizens abroad.
Earlier, Kuwaiti Interior Ministry reportedly announced the temporary suspension of issuing visas to Filipinos citing some violation supposedly committed by the Philippine government on the bilateral agreement between the two countries.
DFA Undersecretary Eduardo de Vega earlier said the Kuwaiti government wants to remove the shelters for runaway household workers because these are not allowed under its laws.
He added that the Kuwaiti government also does not want the Philippine government to contact the employers of OFWs who reported abuse and other concerns.
After the dialogue, the DFA said "the Philippines remains open to constructive dialogue on how to address current concerns."
"Meanwhile, the DFA and DMW (Department of Migrant Workers) wish to assure our migrant workers in Kuwait as well as their families of the government's full support and assistance."
The Philippine delegation for the dialogue with Kuwait was composed of some senior officials from the DFA and the Department of Migrant Workers, as well as its attached agency, the Overseas Workers' Welfare Administration. —Joviland Rita/KBK, GMA Integrated News
Source: PH, Kuwait hold dialogue over migrant workers issues | GMA News Online (gmanetwork.com)