PH Ready to Evacuate Filipinos in South Korea: Envoy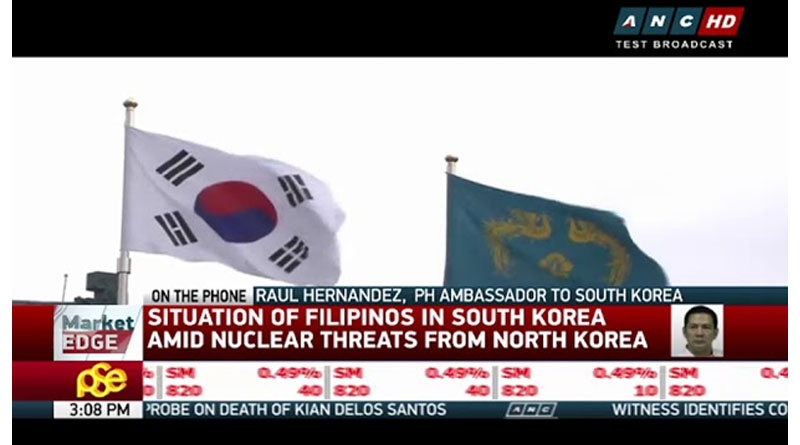 The Philippines is ready to evacuate thousands of Filipinos from South Korea if hostilities break out in the peninsula, the Philippine ambassador in Seoul said Tuesday.
Ambassador Raul Hernandez said they have identified six airports and seaports in the southern part of South Korea where Filipinos can go to be ferried back to the Philippines.
He added that the Philippine government will deploy ships and planes for the evacuation if hostilities break out.
Hernandez also said that Filipinos can go to 20,000 shelters all over South Korea that can be located using a mobile phone app.
"We have a website, and we are also very much accessible through our Facebook and constantly we talk to the leaders and area coordinators of the Philippine communities all over Korea to tell them about the contingency plans and the updates of this plan," Hernandez said.
(Source: ABS-CBN.com)