PHL Maintains Tier 1 Ranking in Trafficking in Persons Report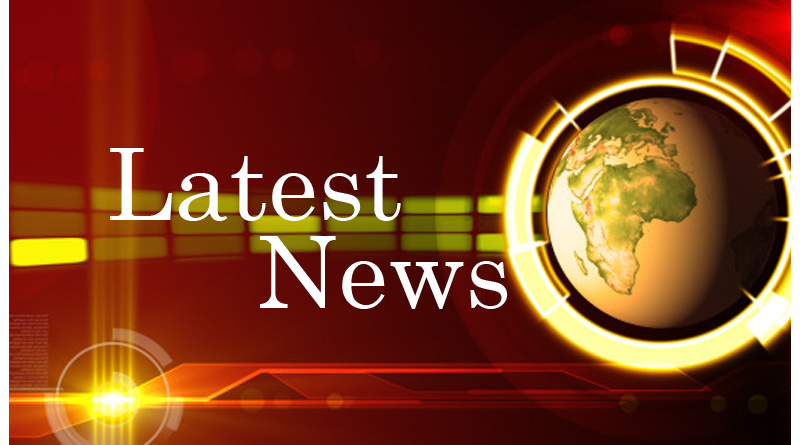 The latest Trafficking in Persons (TIP) report of the US State Department shows the Philippines with a Tier 1 ranking for the second time in a row.
"The Government of the Philippines fully meets the minimum standards for the elimination of trafficking. The government continued to demonstrate serious and sustained efforts during the reporting period; therefore, the Philippines remained on Tier 1," according to the June 2017 report.
"The government demonstrated serious and sustained efforts by convicting and punishing more traffickers, identifying more victims through proactive screening procedures, and expanding its efforts to prevent trafficking of Filipino migrant workers."
It was also noted that the Philippine government failed to improve access to and quality of protection for trafficking victims, particularly the mental health care and services for male victims.
The government also failed to "vigorously investigate and prosecute officials allegedly involved in trafficking crimes or expand its pilot program to address the backlog of trafficking cases in the courts."
The TIP Report is a diplomatic tool of the US Government to engage foreign governments on human trafficking.
The report is also the world's most comprehensive resource of governmental anti-human trafficking efforts and reflects the U.S. Government's commitment to global leadership on this key human rights and law enforcement issue.
In the TIP Report, the US State Department places each country onto one of three tiers based on the extent of their governments' efforts to comply with the "minimum standards for the elimination of trafficking."
Tier 1 is the highest ranking but this does not mean that a country has no human trafficking problem. The said ranking indicates that a government has acknowledged the existence of human trafficking, made efforts to address the problem, and complies with the TVPA's minimum standards.
From April 1 to December 31, 2016, joint forces maintained law enforcement efforts an investigation of 553 suspected trafficking cases, including conducting 109 surveillance operations and 55 raids, compared with 329 cases investigated in 2015.
The department lists the arrest of 272 suspects, which it points out is an increase from 151 in 2015.
During the reporting period, the government initiated prosecution of 441 alleged traffickers (569 in 2015) and secured convictions of 55 traffickers (42 traffickers in 2015). These cases involved 131 victims, 78 of whom were children. However, of the 20 labor trafficking cases prosecuted, none resulted in a conviction.
The report also noted the inadequacies of the country's judicial system, such as non-continuous trials, large caseloads, limited resources, and some corruption cases.
Law police and prosecutors face difficult challenges including difficulty in obtaining search warrants, insufficient personnel, inadequate resources for operations logistics.
These frontline personnel of the country's anti-human trafficking efforts need technical training in computer evidence analysis and presenting digital evidence in court.
There were four perpetrators convicted for online sexual exploitation of children. The government also charged government employees including two police officers charged with sex trafficking, there is a pending trafficking charge against a Department of Foreign Affairs official.
The Bureau of immigration 31 potential trafficking cases involving their own employees. There are for immigration officers were relieved of duties while two officers are under investigation.
Recommendations:
expanding access to mental health care and services for male victims
increase efforts to achieve expedited victim-centered prosecution of trafficking cases, especially in cases involving child victims
increase efforts to investigate and prosecute officials for trafficking and trafficking-related offenses
increase efforts to identify internal labor trafficking victims, especially children, and prosecute labor trafficking cases
expand the victim and witness protection program to cover an increased percentage of trafficking victims throughout criminal justice proceedings
develop and implement programs aimed at reducing the demand for commercial sex acts, including child sex tourism and online child sexual exploitation
expand government support for long-term specialized services for trafficking victims that may be provided by the government or NGOs
expand efforts to prevent re-traumatization caused by multiple interviews and facilitate timely reintegration of child victim witnesses with community-based follow-up services
increase training for community members and military and law enforcement personnel on appropriate methods to protect children officially disengaged from armed groups and vigorously investigate allegations of abuse by officials
and develop and implement a data collection system across Interagency Council Against Trafficking (IACAT) agencies to facilitate monitoring, analysis, and reporting of government-wide anti-trafficking activities, including victim identification, services provided, investigations, prosecutions, and convictions disaggregated by common data elements such as type of trafficking and age and sex of identified victims.
— BAP, GMA News
(Source: GMAnetwork.com)