Pinoy Adoptee Thankful for New Life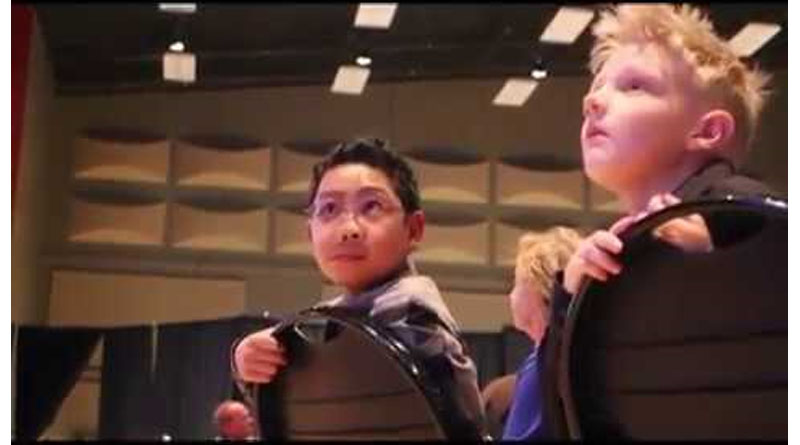 Steve Angeles, ABS-CBN North America News Bureau
BOZEMAN, Montana – Less than two years ago, Quinn and Alyson Reddig of Minot, North Dakota adopted a deaf, blind, and facially disfigured Filipino child named Jomar.
Now, Jomar, who has since been renamed Ryder Reddig, is all smiles after lots of tender love and care, and medical attention.
Fresh from his latest round of treatments, the 12-year-old former orphan from Rehoboth Orphanage in Rizal is also showing off his new art skills.
The Reddigs celebrated his achievements in Bozeman, Montana at Sacred Portion's Hope for Orphans Gala, showing off their new artwork that now represents Ryder's continued journey — a far cry from his faceless self-portrait.
The painting, which sold for $1700, helps fund Sacred Portion Children's Ministry, a humanitarian group and adoption agency that helped bring Ryder to the US.
"We often contemplate what the future would look like for a child like Ryder if God had not brought him to the Rehoboth Children's Home, onto the ministry of the Sacred Portion Children's Outreach, and into the arms of the Reddig Family," said Shari Lee Kroon.
Since his arrival 18 months ago, Ryder's smile and confidence have grown bigger after a series of medical treatments from experts.
"He had a very successful procedure where they took a tiny thigh muscle and put it into the cheek and they attached the nerve to it, and he had some immediate results with symmetry in the face," said his mother Alyson.
"We noticed a big difference in his speech right away because his lip was pulled up a bit. And then he got another eye," Alyson added
Ryder will most likely return to Los Angeles in late 2018 for follow up procedures. But until then, the Reddig family continues to be thankful for Ryder's achievements.
(Source: ABS-CBN.com)