Putin Says Syria Rebels Using Truce to Regroup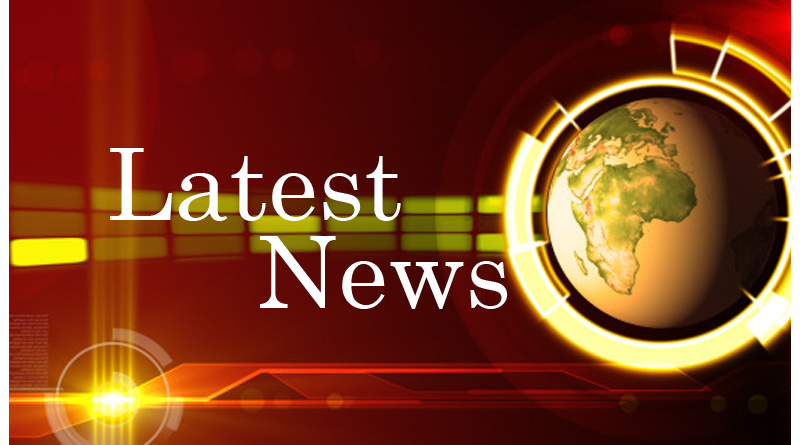 By MARIA ANTONOVA and ROUBA EL HUSSEINI, AFP
MOSCOW, Russia – Russian President Vladimir Putin accused Syrian rebels Saturday of using a fragile ceasefire to regroup, as diplomatic tensions between Moscow and Washington simmered over a lack of humanitarian aid access.
Fresh shelling and clashes were reported overnight in some areas of the war-torn country, but the US-Russia brokered truce which took effect on Monday appeared to be largely holding.
In New York, the UN Security Council cancelled an urgent meeting that had been called to discuss whether to endorse the ceasefire, billed as the "last chance" to end the five-year war that has killed 300,000 people.
The closed-door consultations were scrapped after Moscow and Washington failed to agree over disclosing details of the ceasefire to the council.
Putin, a key ally of Syrian President Bashar al-Assad, said he remained "positive" about the truce but lashed out at rebels.
"We see attempts to regroup among these terrorists, to switch one label for another, one name for another and keep their military capacity," he said in televised remarks while on a trip to Kyrgyzstan.
Putin said Washington apparently "has the desire to keep the capabilities to fight the lawful government of President Assad," calling it a "very dangerous path."
Moscow said Friday that it was ready to prolong the truce by 72 hours, but there has been no formal announcement of an extension.
The implementation of the truce has been complicated by the presence of jihadists — who are not covered by the ceasefire — and mainstream rebels on some of the same frontlines.
A challenge for Washington is to persuade opposition groups it backs to separate themselves from the former Al-Qaeda affiliate Fateh al-Sham Front, previously called Al-Nusra Front.
'Unacceptable aid delays'
US Secretary of State John Kerry meanwhile called his Russian counterpart Sergei Lavrov and condemned "repeated and unacceptable delays of humanitarian aid," spokesman John Kirby said.
Kerry told Lavrov that Washington "expects Russia to use its influence on the Assad regime to allow UN humanitarian convoys to reach the battleground northern city of Aleppo and other areas in need," Kirby said.
He added that the United States would not set up a planned joint US-Russian military coordination cell in Syria until regime forces there allow aid into besieged cities.
President Barack Obama also voiced "deep concern" that the Syrian regime continued to block aid.
A key plank of the truce deal was the delivery of aid to areas including Aleppo, where an estimated 250,000 people in rebel-held areas of the city are living under government siege.
Under the deal, the main route into Aleppo, the Castello Road, would be demilitarised and aid convoys would enter from Turkey.
But 40 trucks carrying desperately needed food aid were still stuck on the border with Turkey on Saturday.
"Still no progress, but the UN is ready to move once we get the go ahead," said David Swanson, a spokesman for the UN Office for the Coordination of Humanitarian Affairs.
The UN has said it cannot deliver aid until "all guarantees are in place for safe delivery."
Intermittent fighting
AFP's correspondent in Aleppo's eastern districts said the city was calm on Saturday after a few rocket attacks overnight.
Fighting erupted overnight between rebels and pro-regime forces in the opposition-held suburb of Eastern Ghouta, near Damascus, according to the Syrian Observatory for Human Rights.
Air strikes hit several towns in the central province of Homs and also targeted rebel groups, including fighters from the Fateh al-Sham Front, in the coastal province of Latakia, according to the British-based monitor.
On Friday air strikes killed three civilians, including two children, in the rebel-held town of Khan Sheikhun in Idlib province, the Observatory said.
Under the US-Russia deal, if the truce lasts seven days and humanitarian access is granted, Moscow and Washington are to work together to target jihadists including the Islamic State group (IS).
The Pentagon said Friday that dozens of US Special Operations Forces had been deployed to Syria's border with Turkey to fight IS, at Ankara's request, in support of Turkey's army and "vetted" Syrian rebels.
Pentagon spokesman Peter Cook said that a coalition air strike in Syria had killed a senior operative IS operative considered the information minister of the group.
Wa'il Adil Hasan Salman al-Fayad, also known as "Dr. Wa'il", was killed in a precision strike on September 7 near Raqa, the jihadists' de facto Syrian capital, Cook said. — Agence France-Presse
(Source: GMAnetwork.com)