Siblings in US Scoff at Drug Accusations against Baraan Brothers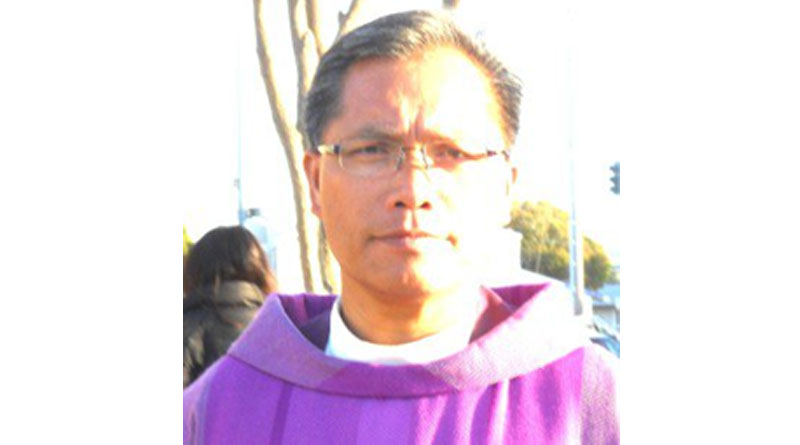 St. Joseph Catholic Church in Pinole, California pastor Fr. Geoffrey Baraan said elder brothers Rafael and Francisco Baraan III, were ex-seminarians and inspired him to be a priest. The two are now being mentioned in the so-called drug matrix of President Rodrigo Duterte. JUN NUCUM
By: Jun Nucum
@inquirerdotnet
INQUIRER.net US Bureau
SAN LORENZO, California — U.S.-based siblings of two former Philippine officials expressed shock and disbelief after their brothers' names were included in the so-called drug matrix that President Rodrigo Duterte recently presented to the public.
The siblings of Department of Justice (DOJ) Undersecretary Francisco "Toti" Baraan III and former Pangasinan provincial administrator Rafael "Raffy" Baraan said they were saddened by the president's accusation that their brothers were involved in the trade in illegal drugs.
The Baraan siblings Epifania "Epie" Baraan Colobong, youngest brother, Jerome, both in San Lorenzo, and youngest sister, Rowena, who is in Las Vegas, spoke through Fr. Geoffrey Baraan, the fifth of nine siblings and longtime pastor of Ste. Anne Catholic Church in Union City, California, before he was transferred last month to St. Joseph Church in Pinole, California.
They said they were "bothered and scared for what may happen to our brothers because of the unfair accusations leveled against them" and they believed this was "happening as part of efforts to discredit former Justice Secretary (now Senator) Leila de Lima."
"We know our brothers Kuyang Raffy (eldest) and Kuyang Toti (second eldest) very well, looked up to them as they were both ex-seminarians having attended Maryhurst Seminary in Baguio City in the 1970s. The Christian values they acquired in the seminary are still very much with them. In fact, they were my inspiration in my pursuit of priesthood," Fr. Baraan stated.
'Decent public officials'
"There is no truth to what is being heard and read in the news about the so-called drug matrix because they were very decent public officials who also care for their own families very much," the priest added.
He said their family is not involved or even rumored to be involved in any wrongdoing "much less illegal drugs" until Duterte's "matrix" came out.
"As a family, we made sure that we protect our family's name by never doing anything to hurt nor dishonor it and by living a simple life in modest homes," Fr. Baraan explained. "Our brothers both have their chance to make millions considering their positions in government yet they shunned the opportunity because we were not raised by our parents that way."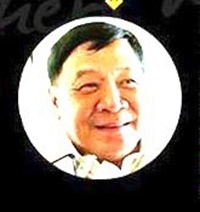 Asked on why their brother, Toti, was mentioned, the priest believed that it was because Toti was in charge of the Bureau of Correction in his capacity as DOJ undersecretary, who also had administrative supervision of other agencies under DOJ such as Board of Pardons and Parole, Parole and Probations Administration, Office of the General Corporate Counsel, among others.
'Not in charge of prisons'
"It must be a made-up story because in the first place, he is not in charge of operation as the Bureau of Correction (BuCor) has its own director. Even if he was the undersecretary that has administrative supervision over BuCor, he was not always there to take care of the day-to-day operations of the Bilibid as he also had to take care of some other tasks. How can he even allegedly be linked to illegal drugs?" said Fr. Baraan.
He reported that his brother Toti just laughed at the possibility of being a state witness as being bandied about in the news, because he really has no involvement whatsoever in the allegations being leveled against him.
In a press statement, Toti Baraan asked for fairness and due process, a chance to vindicate himself in a formal proceeding where he can present his side.
"All I can say now is that this is something I totally cannot imagine myself being involved in; it contradicts the deepest Christian values I hold dear. I know myself, and in due time the truth will prevail. As Undersecretary having limited administrative supervision of BuCor as Bureau, I did never did oversee, either on the ground or from a distance, the prison operations in Bucor's seven penal colonies, more so the National Bilibid Prison in Muntinglupa," stressed Toti adding that his job was limited to reviewing and countersigning for the Secretary's final signature of Bucor contracts/documents, which were in turn reviewed and endorsed by the agency's technical services.
As for their other brother, Raffy, who reportedly laughed off at the allegations as a joke, Fr. Baraan disclosed that as Pangasinan provincial administrator Raffy had no need go to Bilibid much less had connections with people there.
'Friend at odds with De Lima'
"Granting that Kuya Raffy was close to then-Pangasinan Governor Amado Espino as provincial administrator, Espino is at odds with then-Justice Secretary and now Senator de Lima because of the case she filed against Espino. How can they be doing business together if they are not on good terms and do not even see eye to eye?"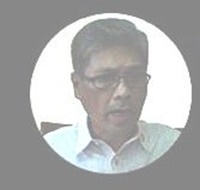 Fr. Baraan wondered. "It only makes the matrix funnier, laughable even. Those who are trying to implicate them should have really done their homework with prudence and more care."
The accused brothers reportedly prefer to stay silent for now, although they are very careful of what they say or do.
"As a family we have fear of what might happen next. We do not even know from who are weaving these stories and where this information is coming from. They are accusing the good people, pointing to the wrong persons," the priest lamented.
"We are a family of peace. We believe that there are misguided persons who are out there to destroy them. Those who did this are now also in our prayers," intimated Fr. Baraan.
(Source: Inquirer.net)