Slain OFW in Batangas | Here's What We Know So Far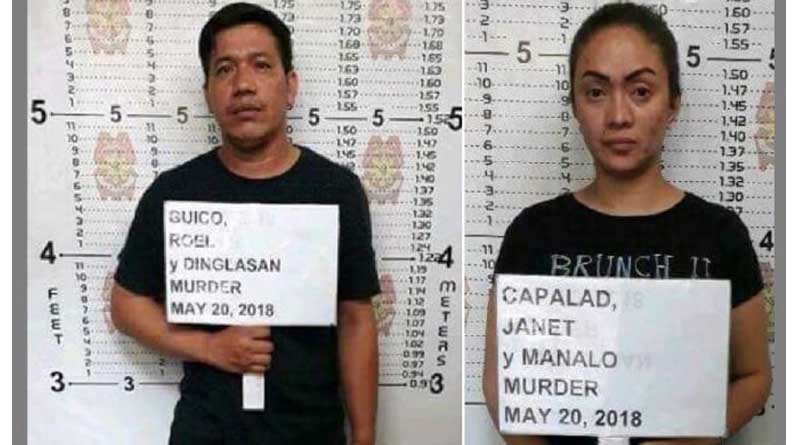 Here's what we know so far on the Filipina nurse and her alleged boyfriend, accused of killing of an overseas Filipino worker (OFW) in Lipa City, Batangas province on the day of his arrival.
The Calabarzon Police announced their arrest on Tuesday.
The victim, Danilo Henson, 57, was shot dead outside his residence in Barangay Pinagkawitan on May 19.
The killing happened on the same day the victim and his partner, Janet Capalad, a hospital nurse in Saudi Arabia, returned to the Philippines.
The victim, who was an aircraft maintenance personnel in Riyadh, was watching outside as their relatives unloaded their packages.
The lone gunman approached and shot him dead.
Investigators implicated the victim's partner, Capalad and Roel Guico, also an OFW and a friend of the couple in Saudi Arabia, to the murder.
Guico, a company driver in Riyadh, arrived in the Philippines a week ahead of the couple.
Investigators discovered a series of messages from the suspects' cellphones, revealing an illicit affair between them (Capalad and Guico) for the last two years.
(Source: FilipinoTimes.net)