Solon Calls for Professionalization of Filipino Domestic Helpers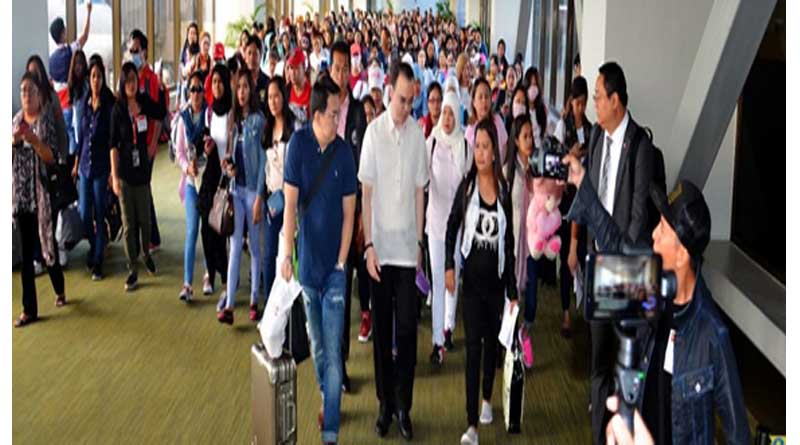 A senator has called on the labor department to upgrade household service work as a profession with a unique skill set, following the partial lifting of the deployment ban to Kuwait for skilled and semi-skilled Filipino workers.
Senator Joel Villanueva, who chairs the Senate Committee on Labor, Employment, and Human Resources Development, called on the Department of Labor and Employment (DOLE) and the Philippine Overseas Employment Administration (POEA) to 'professionalize' household service work.
"Our HSWs (household service workers) should already be armed with NC II certificates as professional service workers, and recruitment agencies should be required to deploy only certified HSWs," he said in a press statement.
If the proposal on the professionalization of HSWs will be approved, Filipinos seeking to work as HSWs will need to receive certification from the Technical Education and Skills Development Authority (TESDA) prior to their deployment.
"We would want DOLE and POEA to report on the required training before the deployment of HSWs through TESDA's NC-II Domestic Work certification. We would want to know whether this has been complied, how many recruitment agencies are complying, how many HSWs have been certified prior to deployment, and what are the problems encountered," he said.
The Philippine government on Tuesday, May 15, has partially lifted the deployment ban to Kuwait following the signing of a labor deal between the two countries last week.
Presidential spokesperson Harry Roque said skilled and semi-skilled OFWs can now be deployed to Kuwait as a result of the pact.
No information has been released on the possibility of total lifting of the deployment ban for all OFWs, particularly domestic helpers, but President Rodrigo Duterte previously stated the ban will only be removed once justice for slain OFW Joanna Demafelis has been served.
(Source: FilipinoTimes.net)