Trapped in Human Trafficking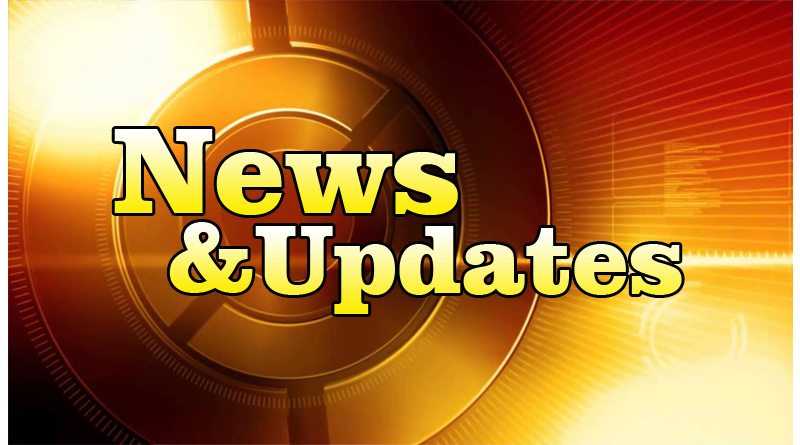 At Ewa's shelter in Abu Dhabi, rescued victims of human trafficking and share their stories of the horrors they endured
Sarvy Geranpayeh, Staff Reporter
Abu Dhabi: Anita, a mother of three children, had hoped to provide a better life for her family when she moved to the UAE to work as a housemaid. Not long after she began working for the family, which had also employed another housemaid, she was befriended by her co-worker's friends via WhatsApp.
Anita was occasionally mistreated by her employer, so one day she confided to her new WhatsApp friend about her working conditions.
"[That friend] kept telling me that she could get me and my co-worker a better job with a better family and we believed her."
After much deliberation, one night the pair ran away from their employer's house and followed the instructions of their WhatsApp friend. "She told us where to go and that she would send her friend to pick us up. Someone came along as she said and took us to our 'new home'."
At their new house, they found three other women and all of them were told that henceforth they would all have to work as prostitutes.
"I said 'no way'," Anita said, recalling that shocking moment. "I told them I would never do this work. And a man there said 'if you don't want to work for us, you will work for someone else'."
Anita was transferred to another emirate and to a new house which she said held four other women against their will. Once again, she told the traffickers she would not work as a prostitute but they told her she had no choice.
Being the new 'girl' in the house made her the most in demand. On the first night at the new house, her captors brought four men to her room.
The next night, there were nine men and one day it escalated to 20 men. That was the worst day of her life, said Anita.
Soon after, she made an attempt to escape but ended up in another trafficking ring. It turned out to be the silver lining.
In an attempt to win Anita's trust and to get her to start seeing customers without her usual resistance, one of the traffickers gave her a mobile phone to call her family. At the first opportune moment, despite being terrified of being caught, Anita called the police and alerted them of her situation.
Following the police's advice, she called a number she was given where she was told an undercover police officer would visit the house disguised as a customer to make contact with her. The undercover agent arrived, followed by a police raid on the premises.
Anita's cooperation with the police led to the arrests of other traffickers and the rescue of other women, including the housemaid she first ran away with.
Ewa'a confirmed that a man arrested at the house was one of the most wanted human trafficking ring leaders in the country.
Just when she thought the horror was over, there was another setback. At the shelter, she once borrowed a mobile phone from another victim to call her husband back home. After a few days, when he did not hear from her again, he called the number and spoke to a fellow victim who told him that his wife had been working as a prostitute in the country. Unaware of this development, Anita called him again later and, pressured by her circumstances, fabricated a story to explain her lack of communication. But she was shocked when he said, "You are lying, I know you have been working as a prostitute."
His outburst stunned her and after an initial denial, she decided to tell him the truth.
With support from Ewa'a, Anita's husband has come to understand that she was not a willing participant and she was trafficked. They speak regularly now although she is still worried about the future of their relationship.
With regular therapy, Anita has been making a slow recovery and is looking forward to going home. "I am very grateful for what Ewa'a has done for me. I feel safe again and they have even helped my family back home," she said.
(Anita was in captivity for over a month and has been at Ewa'a for over three months.)
This is but one story of a woman at the Ewa'a Shelter for Victims of Human Trafficking in Abu Dhabi, a safe haven for women who have been used and abused by human traffickers. Many of them were lured to the UAE with the promise of a decent job while others ended up in the sex trade after pursuing dreams of a better job, or running away from bad employers.
"When we started eight years ago, there wasn't enough awareness. Our team [Ewa'a] and the many other departments that are involved in this operation have worked hard to achieve what we can see today," said Sara Shuhail, general director, Ewa'a.
The shelter, which was established in 2008, provides victims with therapy, rehabilitation and a safe return to their home country. Ewa'a, operating under the direction of the National Committee to Combat Human Trafficking (NCCHT), also strives to raise awareness in the community about human trafficking.
The stories of the women are heart-rending. From being forced to indulge in unimaginablly gross sexual acts, suffering beatings to branding or tattoos on their bodies, the horrors that visit the women leave them deeply traumatised and stripped of dignity.
"It is hard to believe that human beings can do such evil things to other humans," said Shuhail. Despite witnessing endless heart-breaking stories, the team at Ewa'a puts emotions aside and gets on with their work of helping the victims recover and get back to some sort of normality, she said.
Even in a state of rescue, the stress for the victims is immense. On the one hand, often being the sole breadwinners for their families, their captivity hampers their communication with their dependants who, in turn, are left uncertain about their survival, while on the other, having been rescued, they are embarrassed to tell their families what befell them in case they incur their wrath or are disowned by them.
Ewa'a's rehabilitative and reintegrative approach for the women, pivoted on a deep sense of concern for the victims' well-being,aims to put them back among their families, and also help by sending money to their home countries on the victims' behalf.
On Ewa'a's premises, during their stay, the women are given educational and occupational training opportunities including languages, tailoring, embroidery, computer skills and cookery. These skills are aimed at enabling the women to be gainfully employed upon returning to their native country and thus continue to fend for themselves and their families.
Depending on each victim's case and circumstances, the rehabilitation process and duration is different, said Shuhail.
The shelter is fully supported by the government but it still relies on the public's support.
Shuhail says the public and private organisations have been very supportive, "People donate money, clothes, perfumes, hygienic products. Some people volunteer to teach them skills, from yoga to cooking. Famous brands donate their items to be auctioned. It is all needed and welcomed."
Any money donated or raised from their events is put into a Victims Account, which is then spent on them.
On the day Gulf News visited Ewa'a, there were about 10 victims in the house.
At first, the women were wary about the presence of strangers. However, after being reassured by the staff that we were well-intentioned, they slowly started to gather around and let down their guard.
Far away from the horrific days and nights they were trapped in, at Ewa'a, these women are recovering, healing and looking at the future with renewed hope. In between the many activities that keep them busy and gainfully engaged, they see the pieces of their shattered lives being put back together.
Some of them shared their heart-wrenching stories about how they ended up being victms of human trafficking, ensnared in a nightmare they thought would never end.
Stories of the victims
"I wanted to kill myself after what they did to me, but I kept thinking about my child." Sima, 26
The 26-year-old mother of one was forced to sell her father's business in her home country when he fell ill to pay for his treatment. However, Sima's husband absconded with the money. Not long after, her father passed away.
Left with few options but determined to make a better life for herself and her child, Sima went to a job agency and requested work as a housemaid in the UAE. The agency provided her with a phone number of a man living in the UAE who they said would help her. She called him, provided him with Dh2,000 and started the application process.
One day, during his regular calls to her, he asked her to marry him. She agreed and they exchanged vows over the phone.
She moved to the UAE in 2015, and started her job as a housemaid and the man kept calling her to come and meet him, which she refused.
"I liked my job, I didn't want to get fired. But he said he was my husband and that I had to see him. He promised to bring me back before anyone noticed."
So one day, she stepped out to meet him. After they met, the man took her to an apartment and locked her up and told her that from then onwards, she would have to have sex with men for money.
Shocked and unable to believe what she was hearing, Sima refused. "He then started kicking and beating me, it was horrible," she recalls, tears streaming down her face.
"For a whole week, he brought one man after another. I didn't have one moment of peace. They didn't care when I told them I was the mother of a child," she said, choking up.
Often, she would be physically ill due to her trauma but even that did not deter the man from forcing her to carry on.
Sima was made to change locations several times and every time they got into his car, she looked for ways of escape until one day she got the opportunity.
"While driving [me to some place], I noticed that he had forgotten to lock the doors of his car, so I opened the door on my side and jumped out of the car and started running."
With the help of people, she got to the nearest police station.
"The police calmed me down and told me to not worry about anything."
Soon, she found shelter at Ewa'a and she has been provided with psychological help. Ewa'a has also been supporting her child in her home country, for which she said she is extremely grateful.
She does not know exactly how long she was held in captivity because in the places where she stayed, the windows of her room were blacked out. She did not know day from night.
Ewa'a's staff said the only thing Sima kept talking about when she arrived was her child. Being cut off from even talking to her child since her departure made her already fragile mental condition more unstable.
Sima suffers from post-traumatic stress disorder (PTSD) and her suicidal tendencies require her to be under close observation and medication.
Ewa'a is providing money for her child's school fees and other requirements.
Sima has been at Ewa'a for around six months and her only wish is to be reunited with her child.
"The man kicked me again and again and told me my job was to have sex with people for money from now on." Mona, 20
The 20-year-old from Asia was working in her home country but dreamt of bigger things. Often at work, she would share with a co-worker her dreams of working in Dubai and one day her co-worker told her that she knew someone who could help her.
Soon a man came to visit Mona at her workplace and told her that he would get her a job in his sister's salon in the UAE. All he needed from her was Dh15,000. "I told him I don't know anything about working in a salon but he said it wasn't a problem and that they would train me."
So she put together whatever money she had, borrowed some from her parents and gave it all to the man. The amount was less than what he had asked for but he told her that she could pay him the rest when she started work at the salon.
On the day of departure for the UAE at the airport, "I met a woman and another girl and the woman gave us both our passports. The girl, like me, was also going to the UAE for work. We both were so excited."
Upon arrival in the UAE, they were taken to an apartment and told to rest. "For the first 10 days, the woman took us around town, to restaurants and told us to enjoy ourselves before the work began. So we did."
Soon, the fun ended and the woman told them it was time to start work — which was to have sex with men and be paid for it.
"I was in shock, I thought she was joking. I said no, I am here to work in a salon. She replied that she didn't have a salon and that 'the only job I have is this'."
A shattered Mona begged the woman to let her go but her pleas were ignored. What happened next was that a man came to the house and harangued Mona on why she was making such a fuss.
"I begged him but….he was a very bad man…" He took her into a bedroom and made her do unspeakable things.
Day in and day out, men streamed into the apartment and once they were done with Mona, they moved on to the other two girls in the house. On an average, her captors brought six men a night and a few during the day.
When there were no visitors, the women were kept locked in their rooms and ever so often the woman captor would come along to check on them.
"All I could think about was how to escape."
She finally got an opportunity one day when a man entered her room and headed for the bathroom forgetting to lock the bedroom door. "I ran out of the house and into the street. I kept running until I saw a taxi."
She asked the taxi driver to take her to the nearest police station.
At the police station, she told the officers everything about her condition and based on her description, the police raided the apartment but her captors were not there.
So a plan was hatched by the police and CID to lure the traffickers into meeting her.
"I was scared to meet that 'bad man' again but the CID assured me that he would not be able to harm me in any way."
She met the man at a public location and got into his car to go to the apartment where she was supposed to get her passport back. Unknown to the man, the CID were tracking them. "I was so scared, I was holding the phone in my pocket tight just in case.
"When we got to the house, I froze. I didn't want to go back in there. Before I knew it, the street was filled with police and the CID. They arrested the man and everyone in the house."
The raid helped rescue a number of women in captivity, including the young woman who travelled with Mona.
She spent around three months in captivity.
Mona has not told her family about what befell her as she fears they will disown her. Instead, she has told them that she is not able to return due to visa issues.
Number of victims rescued in the UAE
2009 – 38
2010 – 71
2011 – 43
2012 – 24
2013 – 23
2014 – 17
(Source: GulfNews.com)