UAE Doctors Warn Against Turning to Sun Beds to Top Up Vitamin D Levels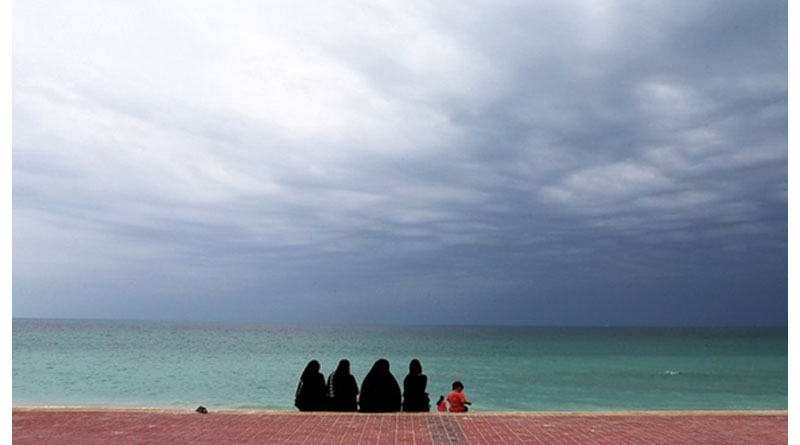 Enjoying the weather at a public beach in Umm Al Quwain. The UAE is rich when it comes to sunshine, yet more than three quarters of its people suffer a vitamin D deficiency and doctors say tanning salons are not the way to address the problem. Pawan Singh / The National
AL AIN // Young Emirati women who are turning to sunbeds to top up their vitamin D levels and their tans are unaware of the potential dangers of the devices, doctors say.
Sunbeds are seen by women, some of whom may belong to conservative families, as a socially acceptable and more private ­alternative to visiting the beach to enjoy the country's year-round sunshine. However, prolonged exposure to ultraviolet light can cause health problems, including skin cancer.
"A high prevalence of tanning among young Emirati women might be surprising when taking into account cultural aspects and skin photo-type," said Dr Hassan Galadari, assistant professor in dermatology at UAE University.
About 450 Emirati women between ages 16 and 24 were surveyed as part of the research project Tanning Practice, Perception and Sunburn among Emirati Youth, published in the International Journal of Dermatology.
"Data suggests a tanning prevalence of 16.4 per cent. Although this is lower than in Europe, it is rather high when taking into account cultural aspects and the conservative nature of society.
"Tanning emerged in the UAE due to the media and westernisation, leading even people with darker skin to tan. Knowledge and understanding of tanning practice and perception can guide Sun awareness campaigns."
Aside from following trends, many women see sunbeds as a way of increasing vitamin D levels, but Dr Galadari said those were no substitute for exposure to sunlight.
About 78 per cent of Emiratis were vitamin D deficient despite it taking only a few minutes of sun exposure a day to top up levels, the Emirati doctor said.
"All major studies indicate that smart sun exposure aids in vitamin D supply, but the deficiency in the UAE is poorly understood – even those who are exposed to the sun are still deficient," he said.
"Tanning salons are using the whole vitamin D debacle as a way to promote their services. No scientific study has safely shown that vitamin D supplementation should be provided by a light bed since what people are exposed to is UVA, which does not play a role in vitamin D."
Oral intake of vitamin D in addition to safe sun exposure of 15 minutes a day is more than enough, Dr Galadari said.
Dr Ahmed Al Dhaheri, a dermatologist at Rouen University Hospital in France, said there needed to be more clarity on the link between sun exposure and vitamin D.
"Vitamin D deficiency is a big issue in the UAE. Most people don't understand when to get sun exposure, how much is enough and what parts of the body should be exposed.
"We advise patients to go early morning or before sunset. Ten to 15 minutes per day is enough. The maximum amount of body surface should be exposed to gain the maximum benefit."
Dr Al Dhaheri, also Emirati, warned that too much sun brought a risk of hyper-pigmentation, skin aging and skin cancer.
"It is the duty of dermatologists and family physicians to recognise the risk and provide appropriate education."
Fatma Al Blooshi, 29, has noticed the growing trend to visit tanning salons.
"We really don't want to be in the sun," the Emirati said. "Tanning isn't popular among my age group. My friends and I really don't want to be in the sun, but I do notice some of the younger girls going to salons."
(Source: TheNational.ae)