UAE Ministry Launches the Flu Offensive as Temperature Dips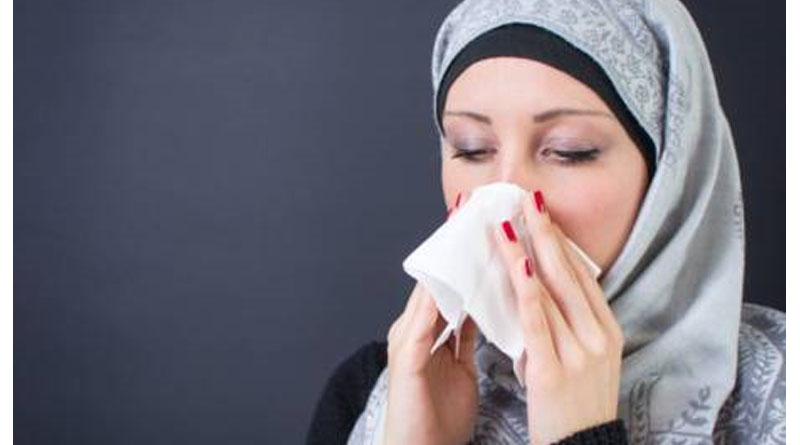 The campaign targets health professionals, people and includes training and vaccination
Dubai: With people returning to the UAE with new strains of the flu virus and the onset of cooler weather, residents are coming down with the influenza bug which is typically marked by sniffles and cough, watery eyes and fever. The Ministry of Health and Prevention has therefore launched a countrywide campaign to educate residents on how to deal with flu.
Heath-care professionals are also reporting a rise in flu cases at emergency wards and primary health centres.
The campaign was launched on Wednesday by health clinics and the Preventive Medicine Department at the ministry and it will run until December 8. The campaign targets health-care professionals in the ministry and the private sector in the Northern Emirates. The campaign includes lectures and training on updated clinical information on the influenza virus, highlighting its risks and ensuring the importance of vaccination.
Compromised immune system
Medical experts pointed out that the typical duration of an influenza bout is about five-seven days. In case of children, the infection can last up to a fortnight. People with a compromised immune system (due to advancing age, diabetes or pre-existing respiratory diseases such as Chronic Obstructive Pulmonary Disease (COPD) and asthma are more susceptible to the virus, said experts.
During the campaign's launch, Dr Hussain Abdul Rahman Al Rand, assistant undersecretary for Health Clinics and Centres Sector, said that the initiative is in line with the ministry's strategy to protect the community from communicable diseases and develop the skills of health-care workers according to the latest international guidelines. The campaign will also provide them with the latest information on the disease: symptoms, transmission, detection methods, treatment, reporting and preventive steps.
Public awareness
Additionally, the ministry will also enhance public awareness in cooperation with the preventive medicine centres in medical districts.
Dr Nada Al Marzouqi, director of the Preventive Medicine Department, said the launch of the campaign coincided with the start of the flu season and will help raise awareness about the need for vaccination.
(Source: GulfNews.com)