WhatsApp hotline, which can be used in case of problems abroad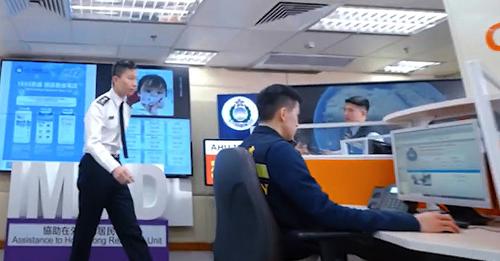 The Immigration Department has now begun a service to be able to help in case of a problem A person who lives in Hong Kong while he is abroad.
This is the 1868 WhatsApp Assistance Hotline that is open to all Hong Kong residents, including OFWs with employment visas.
This service was replaced by WhatsApp hotline 5190 8909 used by Immigration to help Hong Kong victims job scams in the last few months.
The hotline will be the bridge to get help to Hong Kong Residents Unit (AHU) of Immigration, using WhatsApp.
There are three ways to contact AHU:
· Send a message or call (852) 1868 using WhatsApp.
· Contacting the Internet WhatsApp. Just press it: http://wa.me/message/IGSJWR2HF5PZI1?src=qr .
·        Open the website where you can leave AHU details of the problem and personal information, so that they are be contacted. Press this: https://webapp.es2.immd.gov.hk/ahu-client/#/form-module/form?lang=en-US&svcId=807&applicationId=807&formId=General.
The information available from the website can help in determining the right help and where the help would come from – if in Immigration, in other branches of government, or private organizations.
According to Immigration, they also look at the use of others social media channels to make it easier to connect to AHU.
Source: The Sun HK: WhatsApp hotline, can be used in case of problems abroad (sunwebhk.com)