Why Philippine Envoy Recommended Lifting Deployment Ban in Kuwait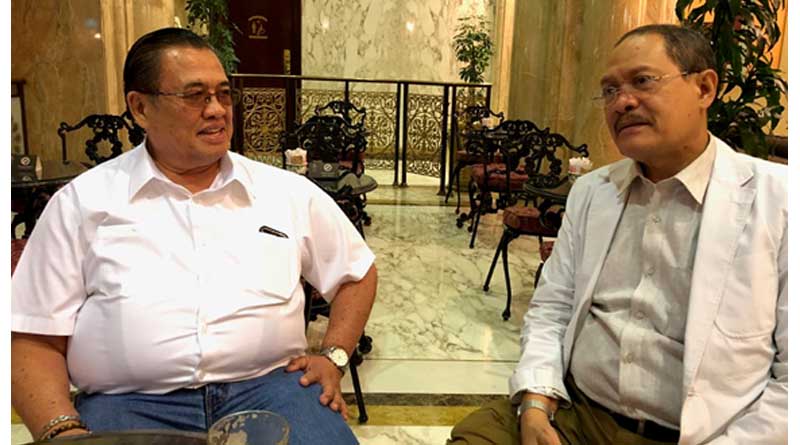 Image Caption: Philippine Presidential Special Envoy to Kuwait Abdullah Mama-o (left) is seen with Philippine Charge d' Affaires Noordin Pendosina Lomondot. Maxxy Santiago, ABS-CBN News
KUWAIT – Philippine presidential special envoy to Kuwait Abdullah Mama-o on Wednesday said he made the recommendation to lift the total deployment ban of Filipino workers in the Gulf state because of the sincerity and commitment of Kuwaiti leaders.
"I had seen the sincerity and commitment of the leaders of the State of Kuwait to protect and enforce strictly the terms of the memorandum of agreement that was signed by our government and the state of Kuwait," he told ABS-CBN News.
President Rodrigo Duterte on Wednesday ordered the lifting of the deployment ban, upon Mama-o's recommendation.
Mama-o, who was among the government officials sent by Duterte to Kuwait earlier this month to finalize the deal for the protection of OFWs in the Gulf state, said he is confident that the memorandum of understanding (MOU) between two countries will be followed.
A joint committee created to oversee the implementation of MOU will meet after Ramadan.
"This committee will be monitoring the implementation of this agreement and propose any revision or any change on this agreement that will protect more the interest of our domestic workers in the State of Kuwait," Mama-o added.
(Source: ABS-CBN.com)