Airport Execs Point Fingers Over Tanim-Bala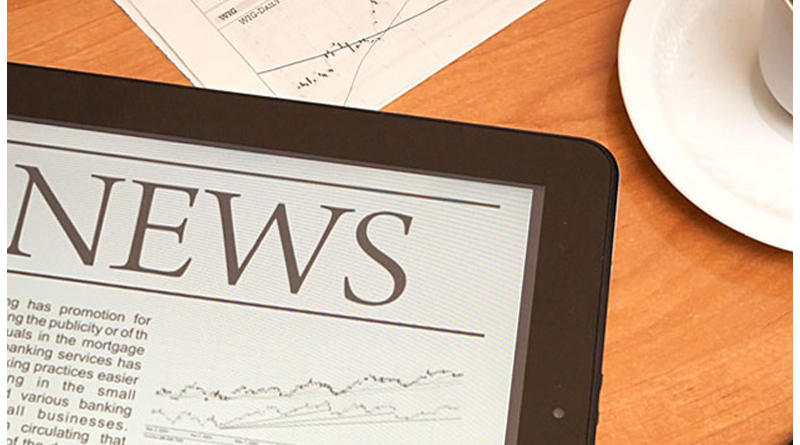 Kathlyn dela Cruz, ABS-CBNnews.com
Posted at 11/13/15 2:01 AM
MANILA – Who's to blame for the alleged "tanim-bala" or bullet-planting scheme in the country's airports?
Senator Teofisto "TG" Guingona III grilled the heads of the Manila International Airport Authority (MIAA) and the Office for Transportation Security (OTS) on Thursday in connection with the alleged "tanim-bala" extortion scheme.
During the hearing conducted by the Senate Blue Ribbon committee and the Committee on Public Services, Guingona stressed that reports of tanim-bala cases at the Ninoy Aquino International Airport (NAIA) have caused anger and instilled fear among travelers.
"Sino ang pumapalpak? Ano ang pumapalpak? Bakit pumapalpak?" Guingona, chairman of the blue ribbon committee, said in his opening statement.
"Pumapalpak ba ang istruktura ng airport natin? Pumapalpak ba ang sistema ng pangangalaga sa mga kababayan nating mga pasahero sa airports? Pumapalbak ba ang mga taong inaasahan nilang patakbuhin ng maayos ang airports? Nasaan ang palpak?"
"The fact that people have to wrap their bags, their luggage, is a sign that something has terribly gone wrong," he added.
Among those invited to the investigation was 20-year-old Lane Michael White, who was supposed to fly to Coron, Palawan with his father and stepmother last September 17, but was stopped after a bullet was found in his luggage.
White has repeatedly denied that he owned the .22-caliber bullet supposedly found by airport security screeners in his luggage, saying he was not aware how it got inside the bag.
He also claimed that OTS and Philippine National Police – Aviation Security Group (PNP AVSEGROUP) personnel even tried to extort P30,000 from him in exchange for his release and the dropping of charges against him.
White's stepmother, Eloisa Zoleta, said they have been planning to file a complaint against the OTS and the PNP AVSEGROUP before the National Bureau of Investigation (NBI).
Their NBI investigator said, however, that they first need to have a copy of the CCTV footage of the OTS personnel's scanning of White's luggage on the X-ray machine.
She said they have already requested from the OTS the CCTV footage, as well as the X-ray footage showing the alleged bullet, and the agency's standard operating procedures.
The NBI special task force created to investigate the bullet-planting scam, likewise, has also asked the OTS for the CCTV footage.
But both the NBI special task force and the camp of White have yet to receive anything from the OTS.
WHOSE JURISDICTION
Asked by Guingona why his agency has yet to respond to the requests, OTS Undersecretary Roland Recomono said the CCTV footage is not within their jurisdiction.
"Yun pong CCTV na nire-request is not within the jurisdiction po ng OTS. It is with the airport po," Recomono said, adding that he is not aware that such formal requests have been made.
Jose Angel Honrado, general manager of the MIAA, then said: "I believe that the footage of the CCTV is with the OTS."
Recomono and Honrado's answers visibly angered Guingona, who said it was a clear case of finger-pointing among the government agencies operating at the airport.
"Naku! Ito na ang sinasabi kong kapalpakan, nagtuturuan na eh," Guingona said. "Usec, General Honrado said it is not within their jurisdiction. You're saying it's not within your jurisdiction. Kanino ba? Janitorial services?"
"Ito ang sinasabi kong kapalpakan ng sistema. Usec. Recomono, it seems you have a lot of catching up to do," the senator added, as the OTS chief was seen repeatedly consulting with his personnel before answering questions.
Honrado, for his part, later clarified that the MIAA has custody over the CCTV cameras in the airport. The MIAA also has the original footage of the CCTVs.
He stressed, however, that OTS already has a copy of the footage. He also noted that the NBI sent its request to OTS, and not the MIAA, to provide the footage showing the inspection of White's luggage.
Honrado promised to provide the NBI, White's camp, and the Senate copies of the footage.
Guingona said Recomono should stop "dilly dallying" and immediately respond to the requests of the NBI. "Clear case ng turuan ito. Klaro," he said.
WHITE'S CAMP RECOUNTS ORDEAL
In the hearing, White, who was visibly traumatized by the incident, and his family were asked to recount their ordeal at the airport.
The family moved to the Philippines from Florida last September 13 supposedly to start a missionary trip. White's father, Michael Ryan, is a preacher.
They were supposed to depart for Coron, Palawan, on September 16 but their flight was delayed and passengers were asked to stay the night at a hotel before their rescheduled flight the next day.
Zoleta noted that their luggage had passed the security screening that day and it was only the next day that OTS screeners supposedly detected a bullet in her son's bag. This, Zoleta said, implied that White put the bullet in his luggage while they were already inside the hotel.
Zoleta, who was able to capture a video of the inspection of her son's bag, also pointed out anew that White's luggage went through the X-ray machine about six to seven times before the OTS personnel showed the X-ray footage showing a bullet inside the bag.
She added that OTS security screener Maria Elma Cena only "found" the bullet after putting her hand inside the outer flap of White's bag.
"Kaya yun po ang pinagkakatakahan namin… As an inspector, hindi po ba dapat sa umpisa pa lang po sana nakita niya na?" said Zoleta.
PAY P30,000
White was then turned over to the PNP AVSEGROUP. It was then that a certain SPO2 Rolando Clarin allegedly told him that they can settle the case for P30,000. The police officer told While he would be jailed if he refuses to pay the money, he added.
According to Zoleta, it was also Clarin who asked her to delete the video from her camera or be slapped with fines. She, however, stood her ground, saying there were no signs inside the airport saying recording videos is not allowed.
Zoleta said another police officer, whose surname was Junio, also told her that they can let the incident pass and just say that the bullet supposedly found in White's luggage was an amulet or "anting-anting" if they pay P30,000.
White and Zoleta, for their part, stressed that they did not have that amount of money, noting that their family already sold everything they had in the US just to be able to finance their missionary trip to the Philippines.
Cena and another police officer, who said his last name was Navarro, later then told Zoleta, who is pregnant, that she should have just admitted that the bullet was hers.
"Sabi niya (Navarro) sa akin, 'Ma'am, tuluyan mo na yang anak mo. Kasi ang anak mo foreigner yan, dito sa Pilipinas kawawa ang buhay niyan, maru-ruin ang buhay niyan. Kung ako sayo, tulungan mo na,'" Zoleta narrated.
"She (Cena) said, 'Sana Ma'am dapat po inamin niyo na lang na inyo yan. Kasi buntis naman po kayo, tutal may humanitarian law naman.' Hindi po ako nag-react kasi di ko po alam kung ano yung ibig niyang sabihing humanitarian law sa buntis. I have no clue. But I responded to her and I said, 'Eh Ma'am bakit ko naman po aaminin?' I know that's the easier way out, to say it's mine and I'm pregnant. But I told her, 'We are Christians. Hindi po kami pwedeng magsinungaling just to have an easy way out.'"
'Your son's life will be ruined': Stepmom recounts extortion vs American tourist
VICTIM'S SIDE
Meanwhile, Senator Alan Peter Cayetano also asked Zoleta if any of the MIAA, OTS, PNP AVSEGROUP or the Department of Transportation and Communications (DOTC) approached them to ask for their side in the incident. Zoleta answered in the negative.
Cayetano then criticized Transportation Secretary Jun Abaya for saying that they are conducting an investigation into the case but apparently are not getting the side of the victims.
"So are you investigating or from your point of view sila na ang guilty?" Cayetano asked Abaya, to which the secretary responded, "Definitely not. I sincerely believe they're not guilty. I think they had no intent on committing a violation of law."
"What kind of investigation is that? If none of your offices went to them, ang iniimbestigahan niyo lang yung personnel niyo. Yung alleged victim di niyo ini-interview," Cayetano stressed.