APEC TRAFFIC ADVISORY | Road Closures, Rerouting Schemes in Metro Manila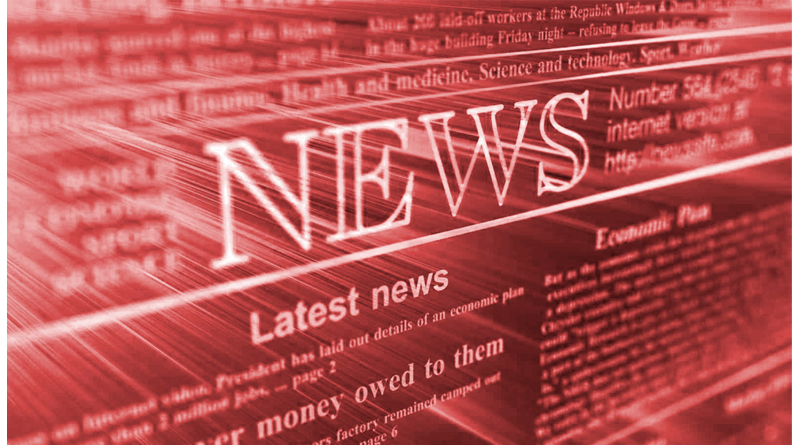 Christopher Lloyd T. Caliwan, Philippines News Agency, InterAksyon.com · Thursday, November 5, 2015 · 6:22 pm
MANILA, Philippines — The Metropolitan Manila Development Authority (MMDA) announced that government agencies are all set for the Asia Pacific Economic Cooperation (APEC) Economic Leaders' Meeting, which is being hosted by the Philippines this month.
The 21 member-economies, including developed and developing countries, are expected to attend the APEC leaders' meeting to be held at the Philippine International Convention Center (PICC) in Pasay City on Nov. 17-20.
"With the help of APEC National Organizing Committee and Committee on Peace and Order and Emergency Preparedness which MMDA and PNP-HPG (Philippine National Police-Highway Patrol Group) is a member, we are ready for the APEC," MMDA Chairman Emerson Carlos told reporters after the meeting with Cabinet Sec. Jose Rene Almendras and PNP-HPG head, Chief Supt. Arnold Gunnacao regarding APEC preparations.
The meeting on Wednesday afternoon held at the MMDA main office in Makati City was also attended by officials of Land Transportation Franchising and Regulatory Board, and Department of Transportation and Communication and traffic bureau heads of the different local government units.
He said that the agency's personnel have already placed thousands of plastic barriers and cones along the stretch of Edsa and Roxas Blvd. in preparation for the APEC event.
The MMDA chief also reiterated that the stretch of Roxas Boulevard on both directions will be totally closed to traffic as early as Nov. 16 until Nov. 20.
He noted that Roxas Blvd. would be closed on both directions from Manila Hotel to NAIA Road.
During the APEC summit, the two inner lanes of southbound Edsa stretching from Shaw Blvd. in Mandaluyong City all the way to Mall of Asia in Pasay City will be exclusive for the use of APEC delegates, he added.
Though Malacañang has declared the APEC duration as non-working days, Carlos said there are still some employees of companies, especially business processing outsourcing firms, who continue to report for work.
"Traffic will still be a concern kahit walang pasok yung mga students, walang government work… because private sector is still there. May mga company siguro na mag-bo-voluntarily mag close shop… Meron din naman sigurong mga empleyado na talagang they'll take the whole week off for a much needed vacation…Most probably ang sinasabi naming reason is baka sine-save nila yung kanilang bakasyon dahil sa short weekend for November 1. Most probably kinakarga nila ito for the APEC long vacation," Carlos said.
For his part, Almendras appealed to the public to understand the inconveniences during the summit.
"They (APEC delegates) have their own protocols… they are used to a certain amount of security and leniency and flexibility. Thereby, that protocol is something we have to give to them when they come here… I have been saying to media in all of my interviews, our APEC lanes to be used by delegates along Edsa but when a very important person is passing through, there will be absolute closures," he told the reporters.
"I am appealing to all the motorists, all the people. We are hosting a very big event. So many important people that we need to make sure are going to be safe and can move around normally in a way they are able to move. So we really like to appeal, if you don't really have to do anything absolutely urgent in these areas, then 'wag na lang po…although some streets will be opened but pag may movement po magsasara," Almendras said.
Such total road closures will last at least 30 minutes, he added.
"There will be congestion of the volume of the vehicle there will movements in the morning or even in the evening may reception event in the evening so lahat yan until late up night sabay sabay ang galaw 21 convoys to moving back in different occasions," he explained.
Earlier, Philippine National Police (PNP) assured the safety of the delegates of the APEC.
Chief Supt. Wilben Mayor, PNP-Public Information Office (PIO) chief said that security preparations, which started late last year, is now in full swing.
"We can assure that the APEC (delegates) will be safe and peaceful kaya ginagawa natin lahat contingency planning and for the past months, we started in Dec 2014 already, we've had several meetings," Mayor said.
To monitor any activities from threat groups that might jeopardize the peace and security during APEC, Mayor said that the counter-intelligence and police operations would be intensified to preempt terrorist activities.
He also said the deployment of police would based on the situation but the PNP would deploy sufficient personnel coming from different nearby regions and other units like Region 3 and 4.
Mayor urged the public to cooperate with the authorities.
"I think this is an opportunity for us to ask the public to please cooperate with us. The world is watching us. This is not only a local activity. Andito lahat ng leaders ng ibat ibang country and we appeal to the public lets again show cooperation just like noong dumating si Pope. This time the 2nd time around we can do it and we can show again that we can cooperate with the authorities," Mayor said.
The APEC Summit, to be attended by world leaders, is an important platform to showcase Manila and the Philippines as a viable economic, financial, and investment hub for foreign visitors.
APEC consists of 21 member-economies including developed and developing countries namely: Australia, Brunei Darussalam, Indonesia, Japan, South Korea, Malaysia, New Zealand, the Philippines, Singapore, Thailand, Canada, United States, Chinese Taipei, People's Republic of China, Hong Kong, Mexico, Papua New Guinea, Chile, Peru, Russia, and Vietnam.
Member economies aim to provide an avenue in creating and maintaining sustainable economic growth and prosperity in the region by providing the stakeholders an arena to exchange ideas, opinions, concerns, and plans.