Climate Pledges, Mass Marches Ahead of UN Summit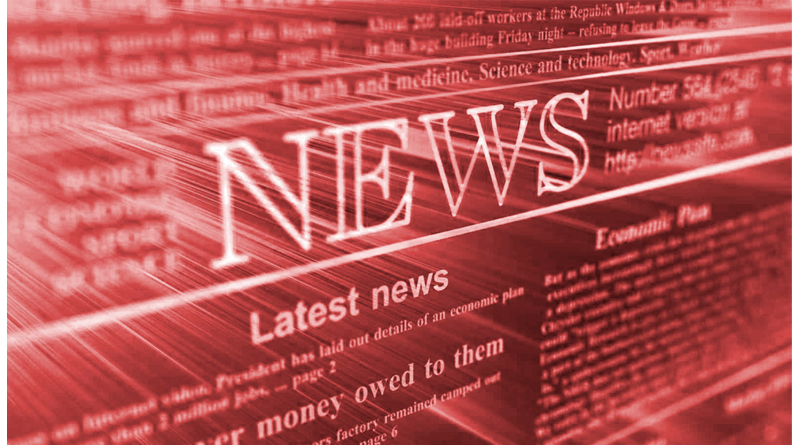 By MARLOWE HOOD and MARIËTTE LE ROUX, AFP
PARIS, France – Billions of dollars in environmental aid were announced Friday as cities worldwide prepared for marches to pressure leaders heading for Paris to negotiate a historic pact to tame global warming.
In Ottawa, the Canadian government announced climate funding of 2.65 billion Canadian dollars ($1.98 billion. 1.87 billion euros) over the next five years, while the 53-nation Commonwealth bloc agreed to set up a billion-dollar "Green Finance Facility" for environmental projects.
French President Francois Hollande, addressing the Commonwealth summit in Malta as head of the climate conference's host nation, called for humanity to unite in the fight against global warming.
"Man is the worst enemy of man. We can see it with terrorism," said Hollande, who spoke after leading ceremonies in Paris to mourn the victims of the November 13 terror attacks in the French capital.
"But we can say the same when it comes to climate. Human beings are destroying nature, damaging the environment. It is therefore for human beings to face up to their responsibilities for the good of future generations."
Looking to the UN talks opening in Paris on Monday, he called for "a binding agreement, a universal agreement, one that is ambitious."
But he also spoke of fears that a handful countries — which he did not name — may stymie consensus if they felt the deal lacked guarantees.
UN Secretary General Ban Ki-moon, who attended the meeting in the Maltese capital Valletta, said he was encouraged "by such a strong commitment" by Commonwealth leaders.
"This is virtually the last political milestone before we meet in Paris," he noted.
Earlier Friday, tens of thousands marched in Melbourne, with protesters young and old echoing the call for a phase-out of fossil fuels blamed for climate-altering greenhouse gas emissions.
Many waved placards reading: "There is no Planet B" and "Stop messing with my future".
NGO organizers in Paris said they expected hundreds of thousands to take to the streets Saturday in Manila, Tokyo, Johannesburg and Edinburgh, with similar events set for Sunday in Seoul, Rio de Janeiro, New York and Mexico City.
Under heightened security two weeks after France's worst terror attack, around some 150 heads of state and government will on Monday launch a highly-anticipated UN conference tasked with inking a post-2020 195-nation climate rescue pact.
The negotiations themselves, conducted by rank-and-file bureaucrats, have been brought forward to Sunday.
In Paris, French authorities canceled two rallies following the coordinated onslaught by gunmen and suicide bombers which killed 130 people at restaurant terraces, a concert hall and the national stadium on November 13.
French authorities placed 24 climate activists under house arrest using state of emergency powers declared after the Paris attacks.
The city's main climate rally was to have started on Sunday from a square very near the scene of some of the violence, followed by another on December 12 at Le Bourget airport, where the conference is taking place. The talks are due to wrap up on December 11.
In the French capital, still under a state of emergency, activists now plan to create a two-kilometer (1.2-mile) human chain along the original march route on Sunday.
They will break the chain as they pass the Bataclan concert hall, where the worst violence claimed 90 lives, as a mark of respect to the victims. 
History in the making
Activists also plan to leave scores of shoes on Place de la Republique square to symbolize the thousands left frustrated in their plans to march.
One pair of shoes will be placed on behalf of Pope Francis, inscribed with his name and the name of the Papal encyclical he issued earlier this on the threat of global warming.
On Monday, Le Bourget will host the largest climate gathering of heads and state and government ever.
Leaders including Barack Obama, Xi Jinping, Narendra Modi and Vladimir Putin are meant to inject a sense of mission into the conference tasked with crafting the first truly universal climate pact.
The goal is to limit average global warming to two degrees Celsius (3.6 degrees Fahrenheit) over pre-Industrial Revolution levels by curbing fossil fuel emissions blamed for climate change.
This week, the UN's weather body said the average global temperature for the year 2015 is set to touch the halfway mark at 1 C.
And analysts say voluntary carbon-curbing pledges submitted by nations to bolster the Paris pact, even if fully adhered to, put Earth on track for warming of 3 C.
A report by the Asian Development Bank Friday warned that climate disasters may double in the next two decades unless carbon dioxide emissions are cut.
The Paris conference will gather some 40,000 people, including 10,000 delegates from 195 countries, plus journalists, observers, scientists, exhibitors and visitors.
About 2,800 police and soldiers will secure the conference site, and 6,300 others will deploy in Paris.
Obama has urged world leaders not to let a recent string of extremist attacks around the world deter them from coming to Paris, where questions of world security are likely to intermingle with climate on the conference agenda. — Agence France-Presse