Comelec approves internet voting for overseas voters in 2025 polls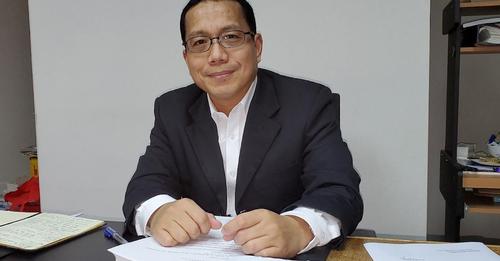 The Commission on Elections (Comelec) on Wednesday said it has approved internet voting for overseas voters in the 2025 national and local elections (NLE).
Comelec Chairman George Garcia said "internet voting" is intended to achieve higher overseas voter turnout.
"Spending P411 million resulting to a dismal 39 percent turnout (although highest in history) is not value for money so to speak. Why are not so many overseas Filipinos voting personally by (the present mode of voting for them)? Maybe they need another mode," Garcia said.
The approval of the conduct of electronic/internet voting for overseas Filipino voters was based on Section 16.11 of Republic Act No. 9189, Section 28 of RA 10390 and Section 23 of RA 10390.
Garcia said Comelec is now set to prepare the roadmap for electronic voting for overseas Filipinos.
As early as 2012, the Comelec has been asking Congress to pass a law that would allow overseas Filipino workers (OFWs) to vote through the internet.
In June 2021, the poll body signed a memorandum of agreement with three solutions providers for the live test runs of internet voting systems.
In September 2021, Comelec conducted an online voting test run with information technology firms Indra, Smartmatic, and Voatz.
The poll body had said the internet voting test runs are part of exploratory study of internet-based technologies for possible use in internet voting.
According to Republic Act 9189, or the Overseas Voting Act, Comelec is authorized to explore internet-based technologies for overseas voting. —VAL, GMA Integrated News
Source: Comelec approves internet voting for overseas voters in 2025 polls | GMA News Online (gmanetwork.com)