Comelec Notes Jump in Overseas Registration for 2016 Polls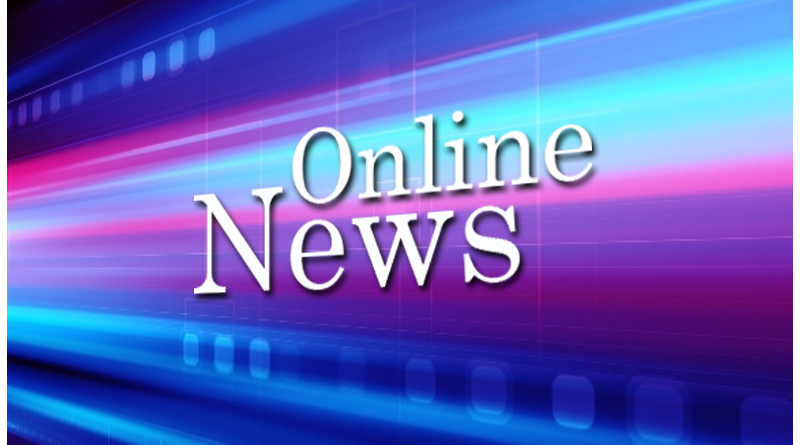 MANILA – The Commission on Elections (Comelec) on Friday revealed that there are at least 1.4 million registered Filipino voters overseas for the 2016 elections.
According to Comelec Commissioner Arthur Lim, who is in charge of overseas voting, this is a huge jump compared to the 2013 figures. There were at least 737, 759 registered overseas voters in 2013.
"Still counting by a few thousands because for overseas voting, the en banc approved to extend the reactivation from the deadline of October 31, 2015 to December 9, 2015…di pa natatala ilan ang nagpa-reactivate," Lim said.
As of November 12, there are now a total of 1,400,767 Filipino voters overseas. The breakdown is as follows:
Americas: 247,227
Asia Pacific: 326,218
Europe: 145,499
Middle East and Africa: 552, 588
Seafarers: 23, 863
Local field registration center at the DFA and MARINA: 105,372
Lim attributes the increase to greater interest in the 2016 elections since it's a presidential elections.
"Sa Americas, number of registered voters bago nagkaroon ng registration in 2014, Americas, 95,053. Nadagdagan number of new registrants, 152,174. Makikita ninyo halos na-doble," he said.
He added, "Asia-Pacific, 182,492 existing yun nadagdagan number of new registrants, 143,726. Sa Asia-Pacific bumaba bahagya, nag increase pa rin grand total."
Lim concedes that the most important challenge now is how to get all the voters to vote on election day. In the 2010 elections, voter turnout for overseas voting was a mere 16 percent.
For 2016, 30 overseas posts will adopt the automated election system. These are the areas with the highest number of registered voters to maximize the use of the vote counting machines which can handle 10,000 voters each. Twenty-six posts will adopt postal manual voting. These have registered voters less than 10,000 voters each. Another 26 posts will adopt personal manual voting. These too have less than 10,000 voters each.
There will be no elections in Baghdad, Iraq, Damascus, Syria, and Tripoli, Libya as these are war zones. Lim explained voters in these areas can go to the nearest safe voting post to cast their votes.
Seafarers meantime will benefit from the Akyat-Barko Program where the boards of election inspectors will literally board ships to let Filipino seafarers vote.
Postal voting will see ballots mailed to voters for them to vote and for voters to mail back or send back to their diplomatic posts.
"Make sure matanggap before May 9 kasi bilangan will be May 9. The elections abroad will be adjusted to Philippine time. The counting will be adjusted to Philippine time, 30 days ang voting from April 9," he said.
Ballots will be mailed by the Comelec Manila office by February.
Absentee voters vote only for the president, vice president, 12 senators and 1 party list.
"So makikita natin dito sa 30 posts madami ang rehistradong botante. Kung gagamitan ng manual, more people, more honoraria. Kung isang machine 10,000 isang machine kaya," he said.
A total of 124 vote counting machines will be assigned to overseas voting.
Lim said that for the 2016 elections, only new vote counting machines, which have been leased, will be used. However, the Comelec en banc decided that the old PCOS machines, which the Comelec purchased, will be refurbished after the 2016 elections and used in the 2019 elections.
"These will be refurbished, maintained and used in 2019, plus itong gagamitin sa 2016 di iyan bibilhin," he explained.
Comelec has a budget of some P300 million for overseas voting. This, after Comelec augmented from savings the P192-M allocation given by Congress in the budget.
Comelec has also adopted a resolution encouraging its offices to save money by encouraging them to spend only 80 percent of their approved budgets.
"You're being encouraged and obliged to save 20 percent. Self-policing na lang yun," he said.
"En banc has approved to augment our budget of P192-M, as approved by DBM, and as approved by the Congress to be augmented from Comelec savings amount of P108-M…P300-M for OAV subject to further augmentation, Lim added.
Lim said overseas voting is expensive because it requires a lot of funds for honoraria and training.
"The people on the ground are DFA personnel, not Comelec personnel pero deputized ng Comelec under the law. DFA is a partner agency of Comelec.
Nagpapasalamat tayo sa DFA, our very reliable and indispensable partner, on the same footing as the media," he said.
DFA staff on election duty will have honoraria of $500 for the election.
"We have 206 countries or 205 countries. Reduced into 85 posts. Itong post kinonsolidate na natin sa isang lugar plus 3 administrative special regions—HK, Macau and Taiwan–technically 1 country lang sila… China. Syempre Taiwan ayaw pasakop sa China. Separate post," he said.