DMW to assist 815 OFWs affected by Kuwait visa suspension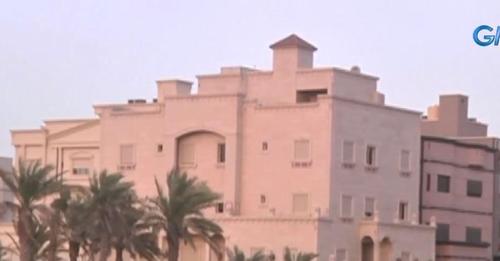 The Department of Migrant Workers (DMW) on Saturday said it would assist 815 Overseas Filipino Workers (OFWs) affected by Kuwait's suspension of visa issuances for newly hired Filipino workers.
"We have agreed on a financial package and job-matching efforts for those whose dreams of working in Kuwait have been put on hold, temporarily, as both countries find the best way forward in addressing current concerns," DMW Secretary Susan Ople said in a statement.
The Kuwait government temporarily suspended issuing visas to Filipinos, alleging the Philippine government violated a bilateral agreement between the two countries.
Ople said at least 515 domestic workers were affected, while the rest were mostly in the service sector and were employed as waiters and waitresses, mall vendors, sales associates, and nurses.
"The DMW met with private recruitment agencies with job orders for Kuwait and elsewhere to discuss joint efforts to help their workers look for either foreign or local employment so that they can continue to earn for their families," she said.
The DMW Secretary said her department was preparing financial assistance of P30,000 per Overseas Employment Certificate (OEC) holder who had already spent money in applying for Kuwait and had fulfilled all the requirements as an OFW.
Based on the department's data, around 270,000 OFWs are in Kuwait. Of the number, 196,000 continue to work in various households as domestic workers.
"We are optimistic that all these issues raised by both parties in the talks will be resolved in due time. Meanwhile, life continues, and the Department of Migrant Workers is working closely with the private sector to help our workers and their families," Ople said.
Ople encouraged the affected OFWs to message ofwkuwait@dmw.gov.ph for any concerns related to employment.
She said that the Philippine Embassy and the Migrant Workers Office continue to work with Kuwait authorities on the repatriation of distressed OFWs.
A Philippine delegation will, in the next few days or weeks, discuss with the Kuwaiti government its recent move to disallow the entry of Filipino skilled workers, even if these workers had been issued a visa.
Last February, the Department of Migrant Workers (DMW) banned the deployment of first-time domestic workers to Kuwait following the death of overseas Filipino worker (OFW) Julleebee Ranara and other cases of maltreatment of OFWs. — DVM, GMA Integrated News
Source: DMW to assist 815 OFWs affected by Kuwait visa suspension | GMA News Online (gmanetwork.com)