Fire Manila Airport's Chief, Migrant Workers Clamor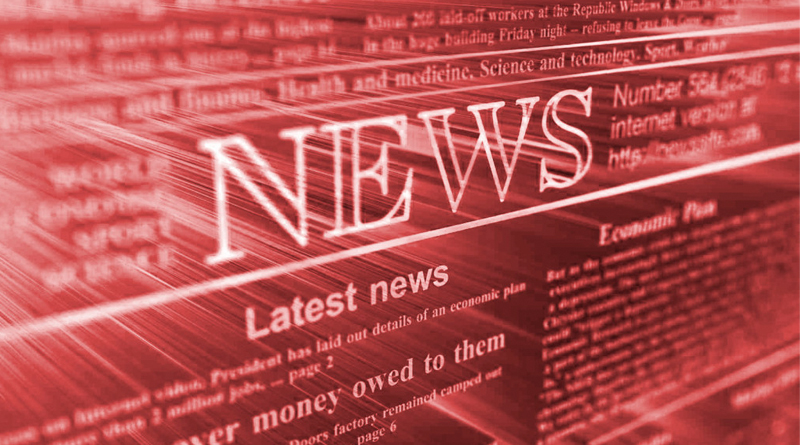 By Daisy CL Mandap
Migrant workers are calling for heads to roll after a 56-year-old Filipina domestic helper in Hong Kong became the latest victim in an alleged extortion racket known as "laglag-bala" or "tanim-bala" at the Ninoy Aquino International Airport (NAIA).
Gloria Ortinez was about to fly back to Hong Kong on Oct. 25 after a vacation in her home town of Ilocos Norte when she was arrested by airport authorities who claimed that they found a bullet inside her hand-carry bag at NAIA Terminal 2.
But after being held for two days, a fiscal investigating the case ordered Ortinez to be freed without bail, saying there was no sufficient evidence to back the charges against her. Still, the Filipina who has worked in Hong Kong for 26 years was told to remain in the Philippines while her case was being investigated.
According to her lawyer, Spocky Farolan, the order to free Ortinez resulted from the finding that the bullet presented in court as evidence appeared to be remarkably different from that shown in the airport's X-ray machine.
The fallout from this came fast. Two police officers who submitted the questionable evidence, PO3 Careen de Padua and PO1 Rommel de Padua, were immediately dismissed from service.
Ortinez herself was adamant that the bullet did not belong to her. She said it must have been slipped into her bag from the time the plane she took from Laoag airport landed in Terminal 4 at about 4:30 pm, to when she passed through the X-ray machine in Terminal 2 for her 7 pm connecting flight to Hong Kong.
She said that she had never seen a carbine bullet all her life.
Farolan said the case did not make sense.
"My client is working in Hong Kong as domestic helper to support her family (so) why would she bring this?" he said.
Farolan wondered why airport authorities did not confiscate the bullet when it was found in Laoag City. "Do they have different security procedures in airport terminals?"
But airport security officers are equally insistent that the bullet was hers, while Manila International Airport Authority (MIAA) General Manager Jose Angel Honrado justified her arrest and detention.
"Kumpleto po `yung component niya as an ammunition. Kaya sabi ng PNP (Philippine National Police), we're basing our judgment on the ammunition. Let the court, let the fiscal court decide [whether] to let her go or not," Honrado said when he appeared at the Senate for a public hearing on a resolution seeking refund of overcharged terminal fees.
While saying that airport security personnel were employees of a sub-contractor, Honrado said he was taking responsibility for the "laglag-bala" cases that appeared to be based on evidence.
The case has sparked fury and concern among many Filipinos, particularly migrant workers in Hong Kong.
Expressing the collective disgust, the umbrella organization United Filipinos (Migrante) Hong Kong, called for a rally on Sunday, Nov. 1 to urge Honrado's sacking, and press for an investigation. An online petition is already being readied to get people from all over the world to join the call.
Honrado is being blamed not just for the extortion scam, but also for the airport terminal fee being collected from overseas Filipino workers, despite a law exempting them from it.
Along with Honrado, Unifil-Migrante is also calling for the ouster of customs chief Alberto Lina, who had authorized the random opening of balikbayan boxes sent by Filipinos overseas in a bid to ramp up their tax collection.
Lawmakers are also up in arms over the airport fiasco.
Senator Ferdinand Marcos Jr. was among the first to condemn Ortinez' arrest and call for an investigation into her case.
"We have heard of similar incidents before on this modus operandi to extort money from hapless victims and we all thought that with the media attention and investigations conducted, this won't happen again. That is why this latest incident is disturbing to say the least," Marcos said during the senate inquiry.
He said that while it is necessary to strictly implement security protocols in Philippine airports, authorities must be careful against the hasty filing of criminal charges against passengers who may be a "victim of a frame up."
"Because of the allegation against her, Mrs. Ortinez was not able to leave the country and she could lose her job. Worse, she now bears the additional burden of having to defend herself in court and the possibility of spending time in jail. This means she is still on the losing end even if she is eventually cleared of the charges against her," Marcos said. "We call our OFWs our modern heroes and this is what they get in return?"
Reps. Carol Jayne Lopez of the Youth Against Corruption and Poverty party-list and Roy Seneres of the OFW Family party-list also condemned the incident.
Lopez urged NAIA authorities as well as the officials of the Manila International Airport Authority (MIAA) to quickly look into Ortinez's case to protect her and her family who depend on her to survive.
The extortion syndicate has reportedly victimized several travelers, including a Filipino-American citizen who exposed her ordeal on social media, a young American missionary who was locked up for six days for apparently refusing to cough up Php30,000 and one lawmaker, Tarlac Rep. Noel Villanueva.
In the latest incident, Japanese tourist Kazunobu Sakamoto, 33, was detained also on Oct. 25 after allegedly being found with two 9mm bullets in his luggage, as he was checking in for his Philippine Airlines flight to Haneda, Japan.
He remained in custody after failing to pay the Php80,000 bail, after being charged in a Pasay City court with violating the Comprehensive Firearms and Ammunition Regulation Act.
Seneres reiterated his call for Honrado to be replaced immediately, charging him with gross and habitual blunders, and incompetence. with reports from Manila