FREE SIM CARD FOR OFWS OF HONG KONG!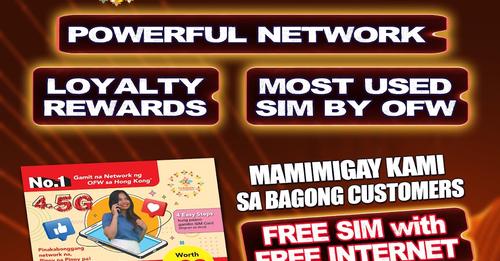 As they say, OFW are the real heroes now especially if it's a MOTHER! OFW Mothers make personal sacrifices at a distance to provide a comfortable life for their families despite the struggle against loneliness.
In this situation, OFWs need a reliable mobile service provider like SmarTone, which is also the most popular and used network of the Filipino Community in Hong Kong, to help them stay connected to their families and have access to the internet world.
To celebrate Mother's Day, the SmarTone Bar is handing out Free SIM cards to New Customers to try and feel the SmarTone network.
Plus there's an extra Free 1 month internet when you transfer your mobile number from another network to this SIM card. It's easy to use the Barkadahan My SIM Account App.
There's also a free gift to SPoints – SmarTone Points – the only Loyalty rewards being designated for the OFW from food, beauty products, health, gadgets, cargo boxes and more!
To get your FREE SIM, just send us a WhatsApp message and say "I want a FREE SIM" to https://wa.me/85294478231 and we'll mail your FREE SIM to your home for free!
For more details, https://bit.ly/43PmkS9 Quick! Get your FREE SIM and SmarTone,
Source: The SUN HK : FREE SIM CARD FOR THE OFW OF HONG KONG! (sunwebhk.com)