Iran and Iraq's Shiite Leaders Condemn Saudi Executions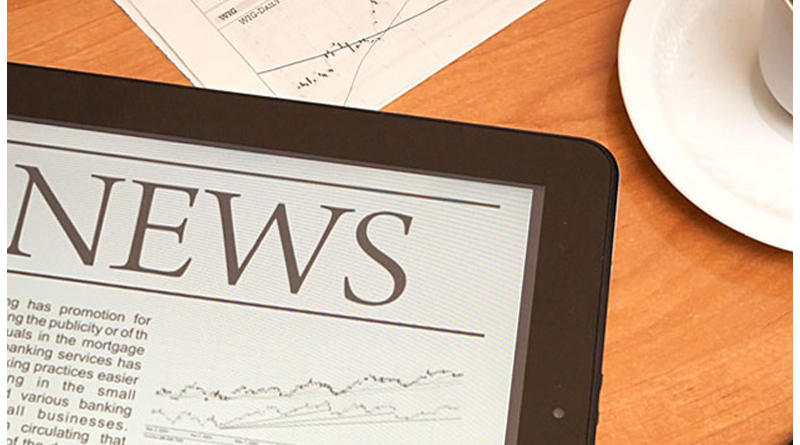 By: Arthur MacMillan, Agence France-Presse
January 3, 2016 10:10 PM
TEHRAN, Iran – Iran and Iraq's top Shiite leaders Sunday condemned Saudi Arabia's execution of cleric Nimr al-Nimr, warning ahead of protests that the killing was an injustice that could have serious consequences.
The remarks from Iran's supreme leader Ayatollah Ali Khamenei and Iraq's Grand Ayatollah Ali al-Sistani highlighted the fury over the death of Nimr, who spent over a decade studying theology in the Islamic republic.
Khamenei said Saudi Arabia would face "divine revenge" for its actions, which prompted protests late Saturday in which the kingdom's embassy in Tehran was firebombed.
On top of the ongoing wars in Syria and Yemen, the killing set the Middle East's main Shiite countries against their Sunni counterpart in Riyadh.
Top officials in Iraq, Lebanon and Syria condemned the execution of Nimr, a force behind anti-government protests in Saudi Arabia in 2011 in the east of the country.
The 56-year-old cleric was put to death along with 46 Shiite activists and Sunnis who the Saudi interior ministry said were involved in Al-Qaeda killings. Some were beheaded, others were shot by firing squad.
While Shiite leaders hit out at Saudi Arabia's actions, the United Arab Emirates and Bahrain defended their Sunni ally, saying the executions were necessary to confront extremism.
Saudi Arabia in turn accused Iran of sponsoring terror and undermining regional stability.
But Khamenei, who spoke ahead of protests planned to start in Tehran at 1200 GMT, called the killing of Nimr "a political mistake by the Saudi government" that would "haunt its politicians".
Diplomatic missions torched
"The unjustly spilt blood of this martyr will have quick consequences," Khamenei said in a speech to clerics.
"God will not forgive. This scholar neither encouraged people into armed action nor secretly conspired for plots but the only thing he did was utter public criticism rising from his religious zeal."
Sistani's remarks were not as strong as Khamenei's but in a statement he alluded to repercussions from the executions.
"The spilling of their pure blood — including of the late cleric Sheikh Nimr al-Nimr, may his soul rest in peace — is an injustice and an aggression," he said.
Nimr was arrested in 2012, three years after calling for the oil-rich Eastern Province's Shiite-populated Qatif and Al-Ihsaa governorates to be separated from Saudi Arabia and united with Bahrain.
The interior ministry had described him at the time of his arrest as an "instigator of sedition".
A video on YouTube in 2012 showed Nimr making a speech celebrating the death of then-interior minister Prince Nayef bin Abdulaziz.
On Sunday, Nimr's brother, Mohammed, said he had been told the corpse would not be returned to the family.
The executions prompted protests Saturday in at least one city in Eastern Province, where Shiites complain of marginalisation, as well as in Iraq and Bahrain.
In Tehran the Saudi embassy was ransacked after protesters threw petrol bombs and stormed the building, destroying its interior. The kingdom's consulate in Mashhad, Iran's second biggest city, was also set on fire.
The Saudi foreign ministry called Iran's reaction "irresponsible", and summoned Tehran's envoy in protest.
The embassy demonstrators were eventually cleared out by police. Prosecutors said 40 arrests were made in Tehran and four in Mashhad.
On Sunday, Iran's President Hassan Rouhani condemned Nimr's killing as "being in line with sectarian policies that incite terrorism and extremism in the region and the world."
But he said the attack on the Saudi embassy was a "totally unjustifiable" act committed by radicals who should be brought to court.
Heinous crime
Websites carried pictures of protesters clutching the Saudi flag, which had been pulled down and members of the crowd were able to climb onto the building's roof.
The incidents came after the United States and European Union expressed alarm at the executions, with Washington warning Riyadh risked "exacerbating sectarian tensions at a time when they urgently need to be reduced".
UN Secretary General Ban Ki-moon said he was "deeply dismayed" by the state-sanctioned killings.
Saudi Arabia's interior ministry said the executed men were convicted of adopting the radical "takfiri" ideology, joining "terrorist organisations" and implementing various "criminal plots".
An official list included Sunnis convicted of involvement in Al-Qaeda attacks that killed dozens — Saudis and foreigners — in 2003 and 2004.
Among them was Fares al-Shuwail, described by Saudi media as Al-Qaeda's top religious leader in the kingdom.
In Iraq, hundreds demonstrated in the holy Shiite city of Karbala, and Moqtada al-Sadr, a prominent Shiite cleric, urged further protests Sunday.
Lebanon's Shiite movement Hezbollah, an ally of Tehran, said Saudi Arabia's rulers were "global criminals," and said Nimr's execution was a "heinous crime".
Executions have soared in Saudi Arabia since King Salman ascended the throne a year ago — 153 people put to death in 2015, nearly twice as many as in 2014.
Rights watchdogs have repeatedly raised concern about the fairness of trials in the kingdom, where murder, drug trafficking, armed robbery, rape and apostasy are all punishable by death.