PAL Drops 358 more Flights for APEC Week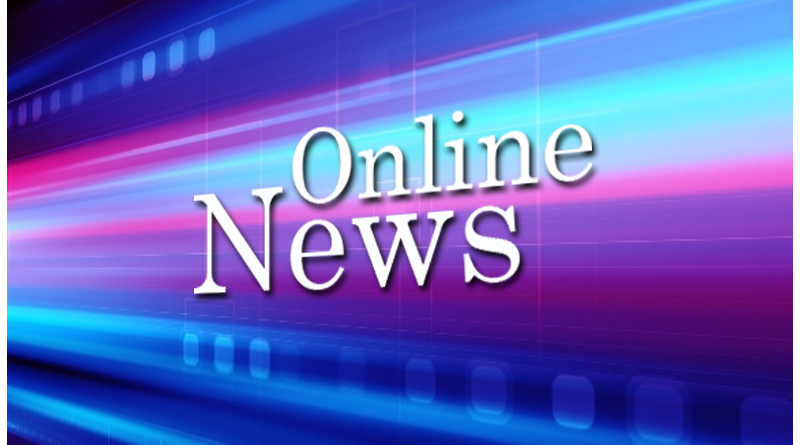 Philippine Airlines (PAL) on Wednesday said more flights are canceled during the Asia-Pacific Economic Cooperation (APEC) Leaders' Meeting next week, citing more information are now available on the arrival of heads of state starting November 15.
From November 15 to 21, PAL cancelled an additional 358 flights – 78 international, and 280 domestic – to give way to the arrival and departure of APEC leaders. The runways and terminals at the Ninoy Aquino International Airport will be closed as part of security measures for 21 heads of state and their entourage.
The flag carrier's latest batch of cancellations is on top of the more than 200 flights it announced last week.
All 21 leaders of the APEC member economies are confirmed to attend the event next week, including US President Barack Obama, Russian President Vladimir Putin, and Chinese President Xi Jinping. According to PAL, affected passengers will be rescheduled to other flights and will be informed e-mail, phone call, or text message of the new schedule.
Passengers have the option to rebook to their flight date of choice within 30 days from the original schedule with the rebooking and penalty charges waived. The can also avail of a refund.
The additional domestic flights canceled are:
16 NOVEMBER (Monday)
PR2014      MANILA-TUGUEGARAO
PR2015      TUGUEGARAO-MANILA
PR2033      MANILA-BUSUANGA
PR2034      BUSUANGA-MANILA
PR2041      MANILA-CATICLAN
PR2042      CATICLAN-MANILA
PR2049      MANILA-CATICLAN
PR2050      CATICLAN-MANILA
PR2053      MANILA-CATICLAN
PR2054      CATICLAN-MANILA
PR2063      MANILA-CATICLAN
PR2064      CATICLAN-MANILA
PR2095      MANILA-SURIGAO
PR2096      SURIGAO-MANILA
PR2143      MANILA-ILOILO
PR2144      ILOILO-MANILA
PR2196      MANILA-LAOAG
PR2197      LAOAG-MANILA
PR2525      MANILA-CAGAYAN DE ORO
PR2526      CAGAYAN DE ORO-MANILA
PR2527      MANILA-CAGAYAN DE ORO
PR2528      CAGAYAN DE ORO-MANILA
PR2543      MANILA-DUMAGUETE
PR2544      DUMAGUETE-MANILA
PR2777      MANILA-TAGBILARAN
PR2778      TAGBILARAN-MANILA
PR2785      MANILA-PUERTO PRINCESA
PR2786      PUERTO PRINCESA-MANILA
PR2987      MANILA – TACLOBAN
PR2988      TACLOBAN –  MANILA
PR2927      MANILA-LEGAZPI
PR2928      LEGAZPI-MANILA
PR2959      MANILA-COTABATO
PR2960      COTABATO-MANILA
PR2985      MANILA-TACLOBAN
PR2986      TACLOBAN-MANILA
PR1854      CEBU-MANILA
PR1861      MANILA-CEBU
PR1814      DAVAO-MANILA
PR1817      MANILA-DAVAO
1PR1815      MANILA-DAVAO
PR1816      DAVAO-MANILA
17 NOVEMBER (Tuesday)
PR1846     CEBU-MANILA
PR1859     MANILA-CEBU
PR1814     DAVAO-MANILA
PR1817     MANILA-DAVAO
PR2985     MANILA-TACLOBAN
PR2986     TACLOBAN-MANILA
PR2959     MANILA-COTABATO
PR2960     COTABATO-MANILA
PR2987     MANILA-TACLOBAN
PR2988     TACLOBAN-MANILA
PR2063     MANILA-CATICLAN
PR2064     CATICLAN-MANILA
PR2057     MANILA-CATICLAN
PR2058     CATICLAN-MANILA
PR2095     MANILA-SURIGAO
PR2096     SURIGAO-MANILA
PR2237     TACLOBAN-CEBU
PR2236     CEBU-TACLOBAN
PR2084     MANILA-BASCO
PR2085     BASCO-MANILA
PR2773     MANILA-TAGBILARAN
PR2774     TAGBILARAN-MANILA
PR2889     MANILA-OZAMIZ
PR2890     OZAMIZ-MANILA
PR1813     MANILA-DAVAO
PR1818     DAVAO-MANILA
PR1809     MANILA-DAVAO
PR1810     DAVAO-MANILA
18 NOVEMBER (Wednesday)
PR1845           MANILA-CEBU
PR1846           CEBU-MANILA
PR1849           MANILA-CEBU
PR1850           CEBU-MANILA
PR2051           MANILA-CATICLAN
PR2052           CATICLAN-MANILA
19 NOVEMBER (Thursday)
PR1860           CEBU-MANILA
PR1863           MANILA-CEBU
PR1815           MANILA-DAVAO
PR1816           DAVAO-MANILA
PR2777           MANILA-TAGBILARAN
PR2778           TAGBILARAN-MANILA
PR2031           MANILA-BUSUANGA
PR2032           BUSUANGA-MANILA
PR2033           MANILA-BUSUANGA
PR2034           BUSUANGA-MANILA
PR2041           MANILA-CATICLAN
PR2042           CATICLAN-MANILA
PR2043           MANILA-CATICLAN
PR2044           CATICLAN-MANILA
PR2049           MANILA-CATICLAN
PR2050           CATICLAN-MANILA
PR2051           MANILA-CATICLAN
PR2052           CATICLAN-MANILA
PR2057           MANILA-CATICLAN
PR2058           CATICLAN-MANILA
PR2059           MANILA-CATICLAN
PR2060           CATICLAN-MANILA
PR2084           MANILA-BASCO
PR2085           BASCO-MANILA
PR2095           MANILA-SURIGAO
PR2096           SURIGAO-MANILA
PR2131           MANILA-BACOLOD
PR2132           BACOLOD-MANILA
PR2141           MANILA-ILOILO
PR2142           ILOILO-MANILA
PR2143           MANILA-ILOILO
PR2144           ILOILO-MANILA
PR2196           MANILA-LAOAG
PR2197           LAOAG-MANILA
PR2236           CEBU-TACLOBAN
PR2237           TACLOBAN-CEBU
PR2261           MANILA-NAGA
PR2262           NAGA-MANILA
PR2265           MANILA-NAGA
PR2266           NAGA-MANILA
PR2519           MANILA-CAGAYAN DE ORO
PR2520           CAGAYAN DE ORO-MANILA
PR2521           MANILA-CAGAYAN DE ORO
PR2522           CAGAYAN DE ORO-MANILA
PR2525           MANILA-CAGAYAN DE ORO
PR2526           CAGAYAN DE ORO-MANILA
PR2527           MANILA-CAGAYAN DE ORO
PR2528           CAGAYAN DE ORO-MANILA
PR2543           MANILA-DUMAGUETE
PR2544           DUMAGUETE-MANILA
PR2545           MANILA-DUMAGUETE
PR2546           DUMAGUETE-MANILA
PR2773           MANILA-TAGBILARAN
PR2774           TAGBILARAN-MANILA
PR2781           MANILA-PUERTO PRINCESA
PR2782           PUERTO PRINCESA-MANILA
PR2785           MANILA-PUERTO PRINCESA
PR2786           PUERTO PRINCESA-MANILA
PR2889           MANILA-OZAMIZ
PR2890           OZAMIZ-MANILA
PR2925           MANILA-LEGAZPI
PR2926           LEGAZPI-MANILA
PR2927           MANILA-LEGAZPI
PR2928           LEGAZPI-MANILA
PR2959           MANILA-COTABATO
PR2960           COTABATO-MANILA
PR2969           MANILA-KALIBO
PR2970           KALIBO-MANILA
PR2981           MANILA-TACLOBAN
PR2982           TACLOBAN-MANILA
PR2985           MANILA-TACLOBAN
PR2986           TACLOBAN-MANILA
PR2987           MANILA-TACLOBAN
PR2988           TACLOBAN-MANILA
PR2993           MANILA-ZAMBOANGA
PR2994           ZAMBOANGA-MANILA
PR1849           MANILA-CEBU
PR1850           CEBU-MANILA
PR1859           MANILA-CEBU
PR1842           CEBU-MANILA
PR1810           DAVAO-MANILA
PR1813           MANILA-DAVAO
PR1814           DAVAO-MANILA
PR1817           MANILA-DAVAO
PR1845           MANILA-CEBU
PR1846           CEBU-MANILA
PR1853           MANILA-CEBU
PR1854           CEBU-MANILA
PR1811           MANILA-DAVAO
PR1812           DAVAO-MANILA
PR2529           MANILA-CAGAYAN DE ORO
PR2530           CAGAYAN DE ORO-MANILA
PR2133           MANILA-BACOLOD
PR2134           BACOLOD-MANILA
PR2063           MANILA- CATICLAN
PR2064           CATICLAN -MANILA
PR2787           MANILA-PUERTO PRINCESA
PR2788           PUERTO PRINCESA-MANILA
PR2967           MANILA-BUTUAN
PR2968           BUTUAN-MANILA
PR2557           MANILA-DIPOLOG
PR2558           DIPOLOG-MANILA
20 NOVEMBER (Friday)
PR1812           MANILA-DAVAO
PR1813           DAVAO-MANILA
PR1846           CEBU-MANILA
PR1853           MANILA-CEBU
PR2959           MANILA-COTABATO
PR2960           COTABATO-MANILA
PR2925           MANILA-LEGAZPI
PR2926           LEGAZPI-MANILA
PR2131           MANILA-BACOLOD
PR2132           BACOLOD-MANILA
PR2141           MANILA-ILOILO
PR2142           ILOILO-MANILA
PR2521           MANILA-CAGAYAN DE ORO
PR2522           CAGAYAN DE ORO-MANILA
PR2031           MANILA-BUSUANGA
PR2032           BUSUANGA-MANILA
PR2043           MANILA-CATICLAN
PR2044           CATICLAN-MANILA
PR2014           MANILA-TUGUEGARAO
PR2015           TUGUEGARAO-MANILA
PR2033           MANILA-BUSUANGA
PR2034           BUSUANGA-MANILA
PR2041           MANILA-CATICLAN
PR2042           CATICLAN-MANILA
PR2049           MANILA-CATICLAN
PR2050           CATICLAN-MANILA
PR2053           MANILA-CATICLAN
PR2054           CATICLAN-MANILA
PR2057           MANILA-CATICLAN
PR2058           CATICLAN-MANILA
PR2059           MANILA-CATICLAN
PR2060           CATICLAN-MANILA
PR2063           MANILA-CATICLAN
PR2064           CATICLAN-MANILA
PR2077           TABLAS-MANILA
PR2078           MANILA-TABLAS
PR2084           MANILA-BASCO
PR2085           BASCO-MANILA
PR2095           MANILA-SURIGAO
PR2096           SURIGAO-MANILA
PR2133           MANILA-BACOLOD
PR2134           BACOLOD-MANILA
PR2135           MANILA-BACOLOD
PR2136           BACOLOD-MANILA
PR2143           MANILA-ILOILO
PR2144           ILOILO-MANILA
PR2196           MANILA-LAOAG
PR2197           LAOAG-MANILA
PR2236           CEBU-TACLOBAN
PR2237           TACLOBAN-CEBU
PR2261           MANILA-NAGA
PR2262           NAGA-MANILA
PR2361           CEBU-BUTUAN
PR2362           BUTUAN-CEBU
PR2519           MANILA-CAGAYAN DE ORO
PR2520           CAGAYAN DE ORO-MANILA
PR2525           MANILA-CAGAYAN DE ORO
PR2526           CAGAYAN DE ORO-MANILA
PR2527           MANILA-CAGAYAN DE ORO
PR2528           CAGAYAN DE ORO-MANILA
PR2543           MANILA-DUMAGUETE
PR2544           DUMAGUETE-MANILA
PR2545           MANILA-DUMAGUETE
PR2546           DUMAGUETE-MANILA
PR2557           MANILA-DIPOLOG
PR2558           DIPOLOG-MANILA
PR2773           MANILA-TAGBILARAN
PR2774           TAGBILARAN-MANILA
PR2777           MANILA-TAGBILARAN
PR2778           TAGBILARAN-MANILA
PR2781           MANILA-PUERTO PRINCESA
PR2782           PUERTO PRINCESA-MANILA
PR2785           MANILA-PUERTO PRINCESA
PR2786           PUERTO PRINCESA-MANILA
PR2889           MANILA-OZAMIZ
PR2890           OZAMIZ-MANILA
PR2927           MANILA-LEGAZPI
PR2928           LEGAZPI-MANILA
PR2966           BUTUAN-MANILA
PR2967           MANILA-BUTUAN
PR2969           MANILA-KALIBO
PR2970           KALIBO-MANILA
PR2981           MANILA-TACLOBAN
PR2982           TACLOBAN-MANILA
PR2985           MANILA-TACLOBAN
PR2986           TACLOBAN-MANILA
PR2987           MANILA-TACLOBAN
PR2988           TACLOBAN-MANILA
PR2993           MANILA-ZAMBOANGA
PR2994           ZAMBOANGA-MANILA
PR1810           DAVAO-MANILA
PR1815           MANILA-DAVAO
PR1816           DAVAO-MANILA
PR1819           MANILA-DAVAO
PR1814           DAVAO-MANILA
PR1817           MANILA-DAVAO
PR1859           MANILA-CEBU
PR1860           CEBU-MANILA
PR1854           CEBU-MANILA
PR1861           MANILA-CEBU
PR1862           CEBU-MANILA
PR1867           MANILA-CEBU
The international flights canceled are:
15 NOVEMBER (Sunday)
PR 382            MANILA – GUANGZHOU
16 NOVEMBER (Monday)
PR383             GUANGZHOU – MANILA
PR301             HONG KONG – MANILA
PR318             MANILA – HONG KONG
PR312             MANILA – HONG KONG
PR511             MANILA – SINGAPORE
PR502             SINGAPORE – MANILA
PR501             MANILA – SINGAPORE
PR512             SINGAPORE – MANILA
PR110             MANILA – GUAM
PR658             MANILA – DUBAI
PR659             DUBAI – MANILA
17 NOVEMBER (Tuesday)
PR111             GUAM – MANILA
PR313             HONGKONG – MANILA
PR408             MANILA – OSAKA (KANSAI)
PR407             OSAKA (KANSAI) – MANILA
18 NOVEMBER (Wednesday)
PR110             MANILA – GUAM
19 NOVEMBER (Thursday)
PR111             GUAM – MANILA
PR720             MANILA-LONDON
PR721             LONDON –MANILA
PR432             MANILA – TOKYO (NARITA)
PR408             MANILA – OSAKA (KANSAI)
PR438             MANILA – NAGOYA
PR426             MANILA – FUKUOKA
PR425             FUKUOKA – MANILA
PR730             MANILA – BANGKOK
PR731             BANGKOK –MANILA
PR502             SINGAPORE – MANILA
PR501             MANILA – SINGAPORE
PR336            MANILA-SHANGHAI
PR337             SHANGHAI – MANILA
PR301             HONG KONG – MANILA
PR318            MANILA – HONGKONG
PR319              HONGKONG – MANILA
PR306              MANILA – HONGKONG
PR591              MANILA – SAIGON
PR592              SAIGON – MANILA
PR654              MANILA-RIYADH
PR655              RIYADH – MANILA
PR682              MANILA-DAMMAM
PR683              DAMMAM – MANILA
PR658              MANILA-DUBAI-
PR659              DUBAI – MANILA
PR 418             MANILA – BUSAN (PUSAN)
PR419              BUSAN (PUSAN) – MANILA
PR 468             MANILA – SEOUL (INCHEON)
PR 467             SEOUL (INCHEON) – MANILA
20 NOVEMBER (Friday)
PR431               TOKYO – MANILA
PR437               NAGOYA MANILA
PR438               MANILA NAGOYA
PR408               MANILA – OSAKA (KANSAI)
PR407               OSAKA (KANSAI) – MANILA
PR432               MANILA TOKYO (NARITA)
PR502               SINGAPORE – MANILA
PR 501              MANILA – SINGAPORE
PR894               MANILA – TAIPEI
PR895               TAIPEI – MANILA
PR330               MANILA XIAMEN
PR331               XIAMEN – MANILA
PR352               MANILA-MACAU
PR353               MACAU – MANILA
PR358               MANILA-PEKING
PR359               PEKING – MANILA
PR306               MANILA-HONGKONG
PR307               HONGKONG – MANILA
PR597               MANILA-SAIGON
PR598               SAIGON – MANILA
PR682               MANILA-DAMMAM
PR683               DAMMAM – MANILA
PR658               MANILA – DUBAI
PR659               DUBAI – MANILA
PR418               MANILA – BUSAN (PUSAN)
PR419               BUSAN (PUSAN) – MANILA
PR 468              MANILA – SEOUL (INCHEON)
PR 467              SEOUL (INCHEON) – MANILA
21 November (Saturday)
PR437               NAGOYA – MANILA
PR407               OSAKA (KANSAI) – MANILA
PR431               TOKYO (NARITA) – MANILA
Passengers may call the PAL Hotline (02)855 -8888, log on to the PAL website  or visit the PAL Facebook page. – Jon Viktor Cabuenas/VS, GMA News