UK Burial: Practicalities of Dying Abroad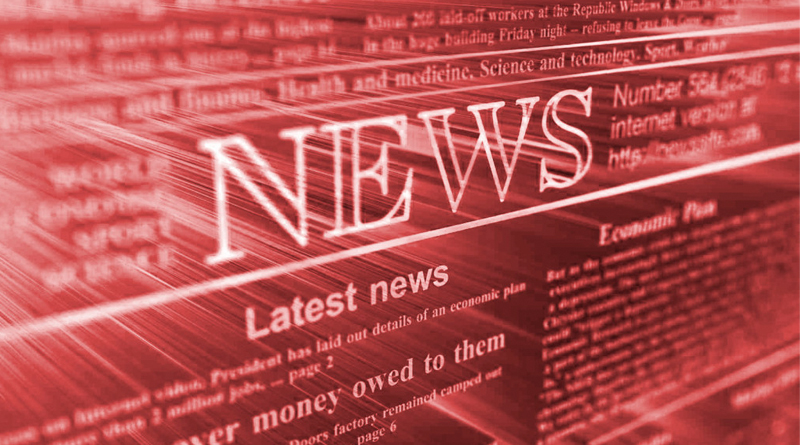 Gene Alcantara, ABS-CBN Europe News Bureau
Posted at 10/31/15 6:19 PM
LONDON – It is difficult to live overseas, but it is more difficult to die overseas. This is especially true for Filipinos living alone in another country far from family.
If this happens to you, would your family members or friends know what to do? Would they have money to spend for your burial or to repatriate your remains? Could they expect any money from your workplace or insurance company? These are some of the questions that need to be answered by Pinoys overseas.
DYING ALONE
Cathy Carait Jonson, more popularly known as Mummy Cathy, died recently of a heart attack at age 64. She worked at the Royal Garden Hotel and was also an agent for a property development company.
She did not really have family here so taking care of everything was left to her friends and fellow church members from Iglesia ni Cristo (Church of Christ).
"She was still with us last Sunday. I could not believe it. We did not expect that life is like that. I started shaking, I cried and cried. I was really shocked," said Catherine Lamusao, a friend and church colleague of Jonson.
The INC helped raise funds for Jonson.
Vincent Lamusao explained, "What Khae, a church colleague, did for fundraising was to set up a Viber and FB group and at Century to raise what is quite a large sum of money as far as we know. It would range more than 6K and take ages in order to collect her body from the morgue."
They needed money and fast. Jonson's family were also able to sell some properties in the Philippines to help pay for the repatriation of her remains. In the end, they were able to raise enough and her body is set to be flown home shortly.
Jonson died while she had work, and they found out that there is in fact money available from Royal Garden Hotel, if only they knew who her beneficiary was. Because of data protection, they could not obtain this information from the hotel.
They also approached the Philippine Embassy but the mission could not help because Jonson was a British citizen.
Because of what they experienced in arranging the repatriation of Jonson's body, the Lamusao couple is convinced that Filipinos in London should have a last will and testament as well as insurance not only for sending their remains back home, but in order to leave something to their families.
PH EMBASSY IN LONDON
Consul Voltaire Mauricio explained that the embassy could extend help to the deceased compatriots' families for the repatriation of remains.
"It is a right whatever country you come from to be returned to your homeland. This is true for our compatriots in the UK," he said.
According to him, it is the obligation of the government to assist so long as the affected compatriots are Filipino citizens. It falls to the Department of Foreign Affairs to do this through its Assistance to Nationals outside the country.
Once they know the situation of a compatriot who has died, either through news reports or from approaches by the next of kin, they will act immediately to start and complete the repatriation process.
Their priority however, due to funding constraints, is those who are still Filipinos.
"Since they are a British subject, the UK is their home. How can you repatriate them to the Philippines, if UK is already their home?" Mauricio asked.
Even if the deceased is British already, the embassy could still assist but this is a more complex process. Mauricio's advice is therefore for compatriots to acquire dual citizenship.
FILIPINO DOMESTIC WORKERS ASSOCIATION-UK
The FDWA assists the undocumented especially if the deceased is not an Overseas Workers Welfare Administration (OWWA) member. Although they should only assist members, the FDWA could speak to OWWA to ask for assistance in repatriating the remains.
"Just because someone is undocumented it does not mean there is no assistance from our government. We assist their family or if there is no family here, we help their next of kin or friend, in coordination with the Consulate or OWWA officer," said Phoebi Dimacali, founder and Chairman of FDWA-UK.
They also seek help from the Filipino community, speak to the deceased's family and coordinate with the embassy to send the body home.
Previously, the undocumented would be scared to go to the embassy in their mistaken belief they would be in trouble. Now they have very good relations and OWWA now accepts undocumented as members.
The OWWA office at the embassy in London is at the forefront of dealing with compatriots in need.
OWWA membership is open to all overseas Filipinos who have work, those who have become residents, or to those who changed their citizenship but have dual nationality and therefore still Filipinos.
According to Esperanza Cobarrubias, Officer in Charge, a member's family can claim benefits. "Death benefit can be availed of by the family. There are also social benefits such as education assistance for one child of the deceased OFW whatever level in elementary, high school or college. If still in elementary, this continues until the child completes college."
OWWA membership costs £18 every two years per contract.
According to OWWA policy, an employer has first responsibility for the repatriation of remains, and they collect the cost of repatriation which could amount up to £3,000. But if there is no available employer or recruitment agency, OWWA can then come in, get involved and actually help the family.
It is not easy to die abroad, especially if your loved ones are in the Philippines. There are many things to think about so that if you die overseas, for example in the United Kingdom, those you leave behind will not suffer unnecessarily and you can protect their interests. These include:
Have a last will and testament
2. Have life insurance
3. If already a British citizen, obtain dual nationality
4. Become members of OWWA and Social Security System
5. Join Filipino community organizations who might be able to help especially the undocumented.
You need to have a last will and testament, and your loved ones need to know where it is. Those who are unmarried or only civil partners have no right to inherit from the deceased, so it is important to specify in your will what you wish to give them.
In your will, you need to clearly indicate whether you want your body cremated, buried in the United Kingdom, or sent back home to the Philippines.
If you already have British nationality, this means you are under the care of the British government. If you want to be looked after by the Philippines, it is vital for Filipinos to obtain dual nationality. This could help when an overseas Filipino dies abroad because a Filipino outside the country is the responsibility of the Philippines and it would be easy to approach the embassy as necessary or for the repatriation of remains.
It is important to join OWWA because it has a provision to help compatriots who die in a foreign land.
An active member is covered for P100,000 if they die from natural causes, and P200,000 if they die from an accident. Aside from this, there is also a burial benefit of P20,000.
In the same way, if you are an SSS member, there are benefits that will accrue to your family if and when you die, such us a monthly pension or lump sum and burial benefit.
Joining an organization such as FDWA can help, for example, the undocumented. Even if they are not members or their membership has lapsed, OWWA can still help.
If you do not have a will or insurance yet, you are not a dual national, or not yet a member yet of OWWA or SSS or any organizations that help the undocumented, it would be best to seek advice from a lawyer or go to the embassy directly to apply for dual citizenship and to join the government schemes.