UN Moves to Defuse Saudi-Iran Tension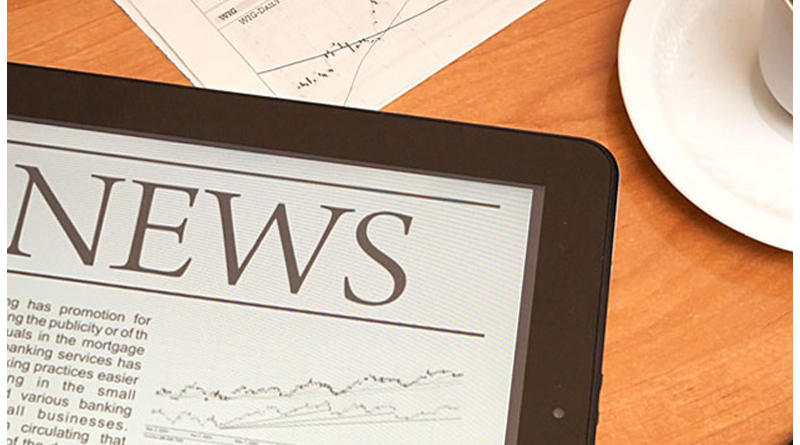 Ban calls on Tehran, Riyadh to avoid escalating rift, oil price war
January 7, 2016
United Nations (PNA/PTI/Reuters) – United Nations (UN) chief Ban Ki-moon has asked Saudi Arabia and Iran to avoid actions that could further escalate tensions even as he stressed that the break in Riyadh's diplomatic ties with Tehran was deeply worrisome.
As this developed, Iran wants to avoid an oil price war with rival producers and only gradually lift exports once sanctions against it are lifted, a senior official said, in what would be a major shift away from planning to ship as much fuel as soon as possible.
Iran, which has some of the world's biggest petroleum reserves, has repeatedly urged fellow members within the Organization of the Petroleum Exporting Countries (OPEC) to make room for a supply jump from the Islamic Republic, pledging to ramp up exports as soon as sanctions on its oil industry are lifted under a nuclear deal with world powers.
At the same time, Japanese Foreign Minister Fumio Kishida and US Secretary of State John Kerry held talks over the phone on Wednesday, agreeing to seek to resolve tensions between Saudi Arabia and Iran through dialogue.
Secretary-General Ban phoned Saudi Foreign Minister Abel bin Ahmed Al-Jubeir and Iranian Foreign Minister Mohammad Javad Zarif to urge them to "avoid any actions that could further exacerbate the situation," his spokesman Stephane Dujarric said.
BAN AGAINST EXECUTION
In his call to the Saudi Foreign Minister on Tuesday, Ban reiterated his views on capital punishment, which he strongly opposes, and his disappointment at the execution of al-Nimr, whose case he raised with the Saudi authorities several times.
He also reiterated that the attack on the Saudi Embassy in Tehran was deplorable, but added that the announcement of a break in Saudi diplomatic ties with Iran is a big concern.
Regarding Yemen, he urged Saudi Arabia to renew its commitment to a ceasefire, according to a readout provided by his office of the two phone calls.
Speaking to the Iranian Foreign Minister, the UN chief recalled his earlier statement voicing dismay at Saturday's execution of al-Nimr and 46 other prisoners by Saudi Arabia, as well as his condemnation of the attack on the Saudi embassy in Tehran, and he urged the minister to take the necessary measures to protect diplomatic facilities.
In a statement by his spokesman on Saturday, Ban had said al-Nimr and a number of the others executed "had been convicted following trials that raised serious concerns over the nature of the charges and the fairness of the process."
UN High Commissioner for Human Rights Zeid Ra'ad Al Hussein had stressed the strict requirements for carrying out the death sentence in those countries that still permitted it, including only for the most serious crimes, with a fair trial, full transparency, and the exclusion of confessions obtained under torture, when application of the death penalty is "unconscionable."
"Generally, I remain very concerned over whether strict due process guarantees, including the right to an effective defense, were met in all cases," he said, urging the Saudi government to impose a moratorium on all executions and to work with the UN and other partners on alternative strategies to combat terrorism.
NO TO PRICE WAR
A move to limit export growth would be a major shift in Iran's policies in an environment when most OPEC and non-OPEC producers are fighting for market share despite a growing global oil glut, which has already cut crude prices by two-thirds since 2014, hurting energy firms and oil exporting nations.
"We don't want to start a sort of a price war," Mohsen Qamsari, director general for international affairs of the National Iranian Oil Company (NIOC), told Reuters by telephone.
"We will be more subtle in our approach and may gradually increase output," Qamsari said. "I have to say that there is no room to push prices down any further, given the level where they are."
He did not give any detail on how much Iran would be prepared to moderate a rise in its shipments but said Iran would not offer further discounts to lure customers. Currently, Iran offers 90-day credit, free shipping and some discounts on crude prices to buyers in India.
The more cautious words from Iran come a week after relations with its main Middle East rival and top oil exporter Saudi Arabia broke down over the execution of a prominent Shi'ite cleric who was revered in Iran.
A more moderate re-entry into markets would suit Saudi Arabia and other Middle East OPEC members who are already locked into an aggressive fight for market share.
On Tuesday, Saudi Arabia signalled that the new rift would not affect talks on the Syria civil war.
Iran's most senior oil official, oil minister Bijan Zanganeh, said last weekend Iran would not seek to distort the markets but will make sure it regains its market share.
Beyond only gradually lifting it exports, Qamsari said Iran wanted to invest into refining capacity to use its crude, but did not give details.
BALLOONING OVERSUPPLY
Iranian crude oil exports have fallen to around 1 million barrels per day (bpd), down from a peak of almost 3 million bpd in 2011, before western sanctions against Tehran started.
Iran previously said it planned to raise oil output by 500,000 bpd post-sanctions, and by another 500,000 bpd shortly after that.
Even a gradual increase in its exports would come at a time of a global glut, with producers around the world pumping hundreds of thousands of barrels of crude every day in excess of demand.
Oil prices are near 11-year lows below $37 per barrel and some analysts like Goldman Sachs say prices may tumble as low as $20 a barrel as supplies keeps rising.
To sell additional barrels but avoid adding to ballooning oversupply, NIOC is looking at buying stakes in existing and new refineries overseas, Qamsari said, without specifying countries or companies.
Using its crude in refineries instead of selling it into the market unprocessed would be similar move to other Gulf producers such as Saudi Arabia, although Iran's challenge would be to raise financing as its existing overseas oil sale revenues are frozen as part of the sanctions.
Refiners in India, Iran's second biggest oil client after China, owe almost $6 billion to Tehran.