Demafelis Stuffed Inside the Freezer Unconscious, Reports Say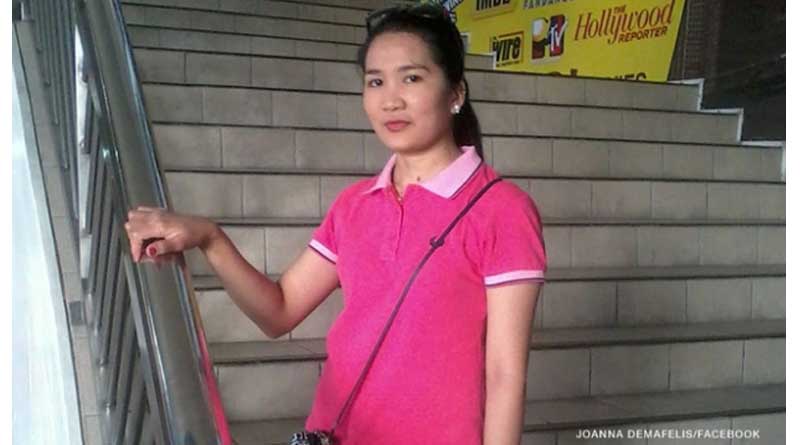 A local patch in the Philippines reported some chilling details in the slay of overseas Filipino worker (OFW) Joanna Demafelis whose body was found inside a freezer in Kuwait
International correspondent of Bombo Radyo reported that the Filipina was only unconscious and not dead when she was put inside the freezer.
The report said that Demafelis' Lebanese employer Nader Essam Assaf confessed to the police that he was the one who put Demafelis inside the freezer while she was still unconscious.
Assaf also claimed that his Syrian wife, Mona Hassoun, got "addicted" to torturing the OFW.
In an interview with The Filipino Times, Bombo Radyo Iloilo news director said that Assaf discovered Demafelis' unconscious body after he arrived home from work. However, he did not disclose whether his wife Mona hurt Demafelis during the day.
Bombo Radyo also said that Assaf had already been detained in Lebanon for days before the Department of Foreign Affairs (DFA) reported it in the Philippines. It was claimed that Assaf had already been interrogated by the authorities there.
Last Friday and Saturday respectively, DFA confirmed the arrest of the Assaf and Hassoun.
Philippine Ambassador to Kuwait Renato Villa confirmed Sunday that Kuwaiti officials will pursue murder charges against the suspects.
Villa revealed that the Embassy will form a team of lawyers to help in the prosecution and extradition of Demafelis' employers back to Kuwait.
(Source: FilipinoTimes.net)