Evening Inspections to Nab Housing Violators in Dubai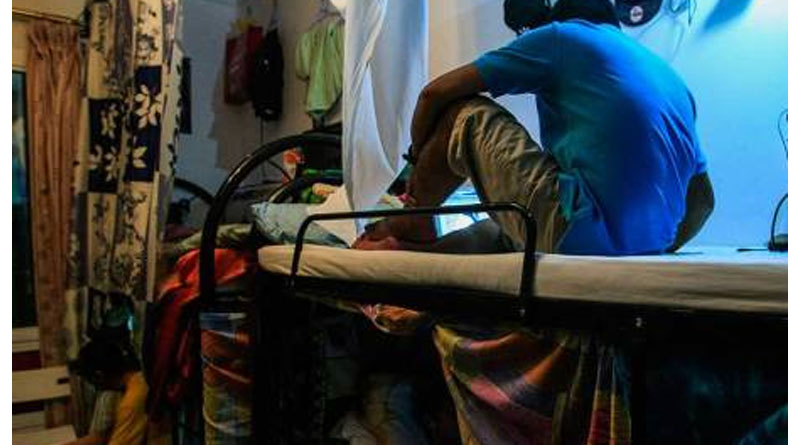 Image Credit: Ahmed Ramzan/XPress/Gulf News archives
Expats sharing and living in different accommodations in Dubai.
New team to check violations related to bachelor accommodation, villa rules
Staff Report
Dubai: There is no escape for housing rules violators in Dubai as a new team of inspectors will now be combing residential neighbourhoods to nab them even in the evening.
Hussain Nasser Lootah, director-general of Dubai Municipality, has instructed the formation of an emergency evening team to check building violations that are difficult to control during office hours, the civic body announced on Tuesday.
The team is expected to catch the violators when they are back home after office hours as daytime inspections may not find violators. The team will control violations related to bachelor accommodations and multiple families sharing single units, the civic body stated in a press release.
According to Dubai Municipality's rules, bachelors are not allowed to live in residential areas and families are not allowed to share villas.
The latest figures released by the municipality earlier this month showed that the civic body and Dubai Police conducted 80 inspections targeting bachelors living in residential areas during the first half of 2016. No recent figures were immediately available for inspections related to the "one villa…one family" policy.
The emergency evening team will carry out campaigns in the evenings, weekends and official holidays to check illegal activities [related to housing in the emirate] which constitute a security risk in residential neighbourhoods, the municipality said.
The team will meet residents where it is necessary, to enable rent dispute resolutions in cooperation with relevant government agencies. This will include requests for checking the residential units during the evenings.
It will be headed by Jaber Ahmad Abdullah Al Ali, head of Building Inspection Section in the Buildings Department of the municipality.
Grace period for gym conversion
Lootah has also announced a three-month grace period for owners of residential buildings if they want to modify existing gyms in their buildings.
Earlier, the municipality gave permission to owners of buildings located outside the central business district (CBD) to modify common areas reserved for sports activities.
(Source: GulfNews.com)