Many Temporary Foreign Workers Still Paying Thousands of Dollars to Work in B.C.: Report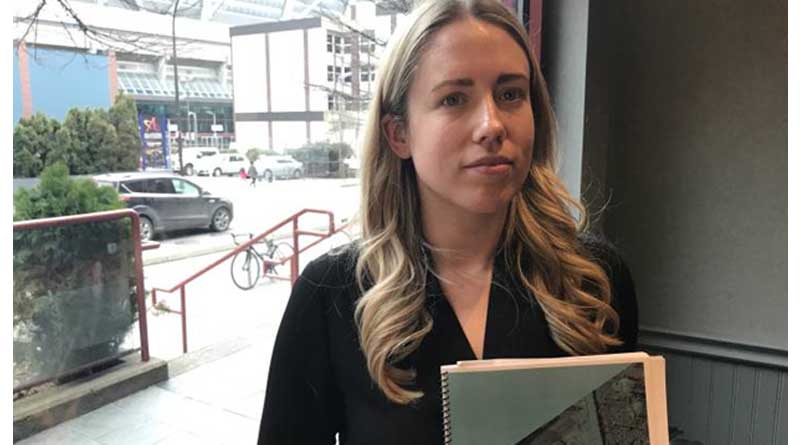 By Jeremy LyeSenior Reporter CKNW
A new study claims exploitation of temporary migrant workers is happening in B.C.
On Wednesday, a new report from the Migrant Workers Centre detailed there are overseas employment agencies with branches in B.C. that charge temporary foreign workers thousands of dollars to work in the province.
"It's become so commonplace that workers pay those fees that it's again connected to the fact that there isn't information being provided to workers before they arrive," the study's author Alexandra Rodgers said.
The report found that many foreign workers are concerned they will lose their job or be deported back to their home country. It also said migrant workers are tied to a specific employer because of the work-permit system, and have little to no "formal access to low-cost or free legal services" because of their immigration status.
WATCH: Canadian Citizenships given to migrant workers
Another obstacle Rodgers found was that foreign workers are employed under complaints-based systems, where a person can report an ethics violation they observe or discover to an authoritative figure. The researcher suggested there should be a more proactive approach to investigating transgressions against migrant employees.
"That's a big thing when you have migrant workers and you're not sure where they are or who their employers are," Rodgers said. "When workers are on a farm or a private home, that becomes a major barrier to ensuring that their rights are enforced."
The study had seven recommendations on how to address the problem, including providing legal information materials before workers arrived in Canada, creating a user-friendly multi-lingual website that workers can access for legal information, and establishing a dedicated hotline for workers that cannot access services in person.
According to the study, there are 15,000 temporary foreign workers in B.C.
In a statement, B.C. Labour Minister Harry Bains said all workers regardless of their immigration status have the same rights and protections as every other worker, and that the report makes it clear that it's difficult for temporary foreign workers to get help, and they are vulnerable to abuse in the workplace.
"I stand with these workers. It is unacceptable what is going on. This issue has been going on for a number of years, it was brought to the previous government's attention and was ignored. This issue is a serious one and we're going to fix it," he said.
He added that the provincial government is working to establish legislation to help prevent exploitation, and protect vulnerable workers from abusive recruiters and employers.
"Work is underway to create a temporary foreign worker registry for B.C. which will mean that we will be able to proactively audit these employers and when inspectors find violations, we will hold the employers accountable."
He added the government would bring in other ministries as needed when, for instance, it extends into violations of human rights, health or housing.
© 2018 Global News, a division of Corus Entertainment Inc.
(Source: GlobalNews.ca)